'Red Dead Redemption 2' details to be released in February: New trailers, screenshots and plot to be revealed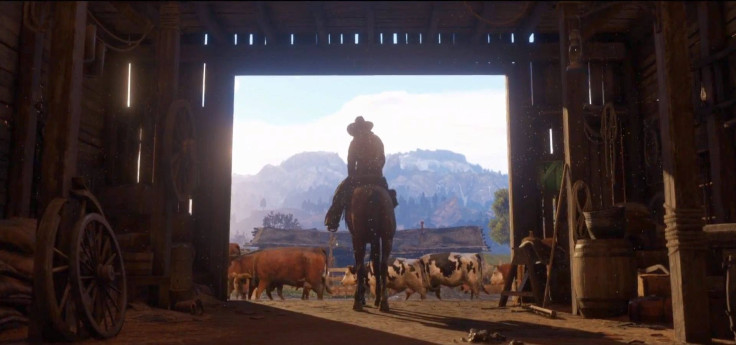 With just a few months left before the release of "Red Dead Redemption 2," fans of the franchise are excited and gearing up for what is to come. However, since the reveal trailer was made public, Rockstar Games has said very little in regard to the gameplay, plot and map -- but all this may change in the next few weeks.
As RDR2.Com has reported, time is running out for the game developer to create enough hype that the title will become a must with the general public. Fans of the game are already excited about it, but Rockstar Games will need to step it up soon in order to get the attention of non-fans. But as the weeks trickle past, the information may soon be released.
The publication stated that during its quarterly earnings calls, Take-Two Interactive -- the parent company of Rockstar Games -- usually provides details on its upcoming games in order to appease investors. As one of the biggest names this year, "Red Dead Redemption 2" is expected to be on the agenda. This quarter's call, according to Yahoo! Finance, is scheduled for Feb. 7, so new information might start spilling out before or right after the event.
What will specifically be released is still unknown, but more trailers and a few screenshots are standard. The trailers will most likely showcase the actual gameplay in "Red Dead Redemption 2" while the screenshots are likely to provide a closer look at the game's characters. In addition, it is also possible for Rockstar Games to release details on the actual storyline. What might be the most anticipated detail, however, is what the special editions will provide players.
Until now, the official release date of "Red Dead Redemption 2" is still unknown, but it has been confirmed that it will be within the last quarter of the month. Several publications have claimed that the release will be announced for October.
Watch the reveal trailer for "Red Dead Redemption 2"
ALSO READ: 'Red Dead Redemption 2' spoilers: Character list sheds light on storyline, 'Red Dead Redemption 2' release date: Online retailer leaks delivery date
MEET IBT NEWS FROM BELOW CHANNELS