Record number of students apply for computing courses amid rise of AI
The steep rise in the popularity of tech courses correlates with the rapid development of artificial intelligence over the past 12 months.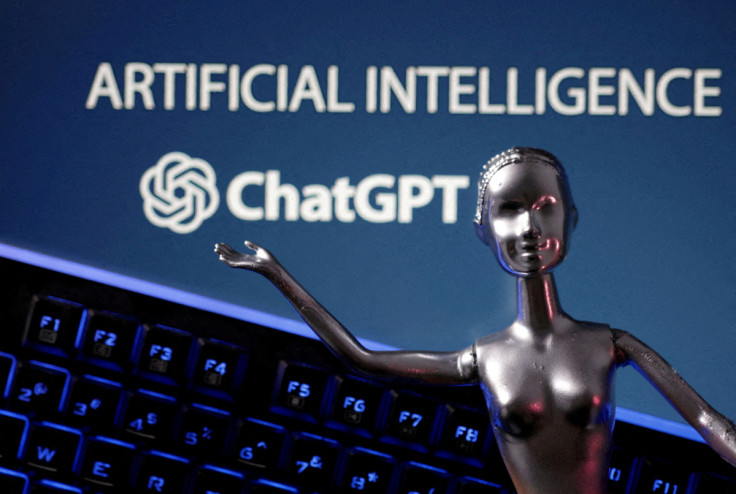 According to new data, a record number of students have applied for computing courses, amid the rapid development of artificial intelligence (AI).
Figures from the Universities and Colleges Admissions Service (UCAS) show that 18-year-old UK school leavers have made a record number of applications for computing courses.
In 2023, there were 94,870 applications from 18-year-olds across the UK to study computing-focused courses – an increase of almost 10 per cent from 2022, when 86,630 applications were made.
Within the different computing-based courses, software engineering saw a 16 per cent increase in applications over 2022, computer science saw an 11 per cent rise, artificial intelligence had a four per cent growth, and computer games and animation had a two per cent boost.
This steep rise in the popularity of tech courses correlates with the rapid development of artificial intelligence over the past 12 months.
The creation of the natural language processing tool Chat GPT in November 2022 thrust artificial technology into the mainstream discourse, causing significant excitement as well as an alarm at the potential for AI to harm the human race.
According to the latest available figures, ChatGPT currently has over 100 million users, and the website generates one billion visitors per month. This user and traffic growth was achieved in a record-breaking two-month period (from December 2022 to February 2023).
In March, Italy announced it was temporarily blocking ChatGPT over data privacy concerns, the first Western country to take such action against the popular artificial intelligence chatbot.
Fears over the rapid development of artificial intelligence systems even prompted billionaire Tesla and Twitter boss Elon Musk to join hundreds of experts in expressing concern at the advancement of powerful AI systems.
In a letter issued by the Future of Life Institute, the growing concerns of AI's advancement were expressed, stating: "They should be developed only once we are confident that their effects will be positive and their risks will be manageable."
Despite calls for at least a 6-month pause in developments to AI, major tech companies continue to push ahead with plans to incorporate the technology into their products.
And it appears the appeal of the technology has filtered through to incoming university students.
According to Claire Marchant, the UCAS chief executive, the increased interest in computing courses may "in part" be down to a growing public conversation around technology and artificial intelligence.
"We know that changes in the world around us translate into increased demand for certain courses, as we saw for economics post-2008, and for medicine and nursing during the Covid-19 pandemic," she said.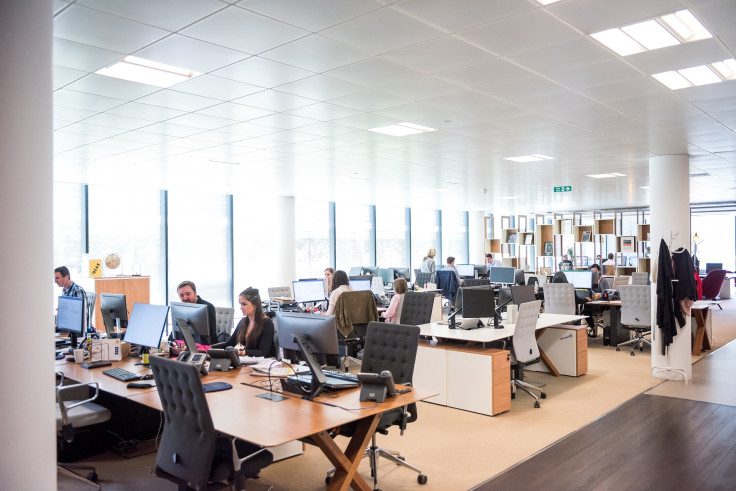 Despite the increase in those studying tech-related subjects, there remains a significant skills gap in the computing industry. Over the past few months, the demand for qualified IT professionals in the UK has soared.
However, the growing requirement for technology experts is not yet being matched by the available talent pool. Worldwide, there is a global talent shortage of around 40 million skilled workers.
Technology trends are making the biggest impact in this shortage, and areas like data analytics and web development will face the greatest need to fill positions over the next decade.
In a survey conducted by recruitment agency Hayes of 13,000 employers and workers in the UK, 1,400 of which were in tech, the recruitment and HR firm found 94 per cent faced a lack of talent last year, up from 89 per cent the year before.
But the overall year-on-year increase in computing courses means that it's now the seventh most popular subject area, behind business and management, social science, medicine, design and creative arts, biological and sports sciences, and engineering and tech.
Rashik Parmar MBE, Chief Executive of the British Computer Society (BCS), also commented, saying: "Teenagers in the UK know that AI will change the world forever; it shouldn't surprise us to see this soaring demand for computing degrees."
He further added: "AI is already reshaping how cancer is diagnosed, how we tackle climate change, how we work and how we communicate. The thousands of young men and women applying for computing through UCAS do so because they want a say in this future."
Last month, the UK government announced £21 million would be invested in AI developments across the NHS.
The funding, which will be made fully available by the end of 2023, will allow NHS Trusts to accelerate the deployment of the most promising AI tools across hospitals, to help treat patients this coming winter.
The new technology will help diagnose patients more quickly for conditions such as cancers, strokes, and heart conditions, by utilising AI imaging and decision support tools. This includes tools that analyse chest X-rays in suspected cases of lung cancer.
The Health and Social Care Secretary, Steve Barclay, has also committed to rolling out AI stroke-diagnosis technology to 100 per cent of stroke networks by the end of 2023 – up from 86 per cent today – helping thousands of patients suffering from a stroke get treated faster.
According to Barclay, AI tools are "already making a significant impact" across the NHS, through diagnosing conditions earlier.
© Copyright 2023 IBTimes UK. All rights reserved.
MEET IBT NEWS FROM BELOW CHANNELS