'Ray Donovan' season 4 spoilers: Ray eyes new relationship; Paige might still return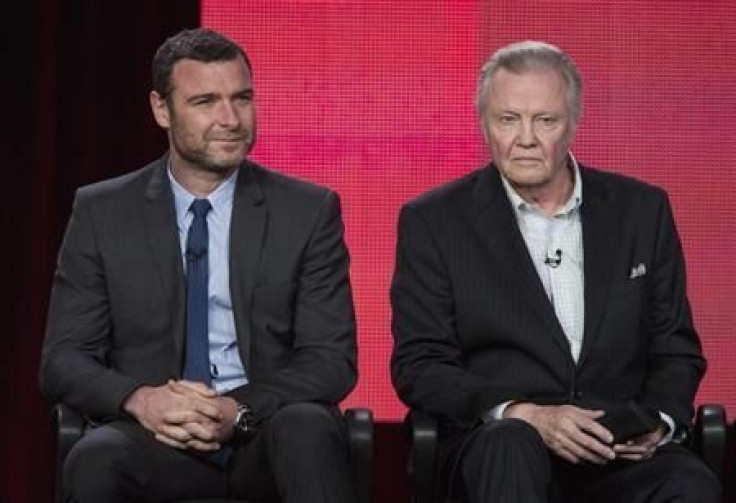 Season 3 of "Ray Donovan" on Showtime was deemed as the best yet in the series. Liev Schreiber's titular character embarked on an emotional journey, where he discovered several things about his past and how these affected his present. His father, Mickey (Jon Voight), ran off to Las Vegas to stay away from all the trouble he had caused.
Spoiler alert! This article contains "Ray Donovan" season 4 spoilers.
David Hollander, executive producer and new showrunner, revealed that Ray will be more vulnerable in Season 4. According to TVLine, Hollander revealed that Terry (Eddie Marsan) will come close to dying. Terry was only badly injured during the shootout scene in the final episode of "Ray Donovan" Season 3. However, his near-death experience will have a permanent effect on Ray and the show.
Hollander told The Hollywood Reporter that Terry's character was supposed to let Ray realise his need to be redeemed on a more personal, spiritual level. The Season 3 finale successfully featured such redemption for both Ray and Terry. The realisation will cause Ray to make certain changes, which will be shown in the next season.
"Season 4 is going to look closely at Ray's option or desire to go further with facing his own past, but that desire is going to lead him into a new form of relationship, a relationship that is going to open up his life personally and professionally in yet another city," Hollander explained.
The showrunner continued that there will be new situations and a new family dynamic. He added that the show will be emotional, loud, brassy and visually fun. He said that Los Angeles and another city will be featured in the next story.
The Hollywood Reporter also suggests that Paige (Katie Holmes) might return, although her role may not be as vital as it was in Season 3. Hollander said that he is never finished with anybody, but Paige's family will not be the centerpiece of the new plot. He said that Paige and her family may be featured if there are certain connections to make with the developing storyline.
Fans of Terry and Abby (Paula Malcolmson) will find that "Ray Donovan" Season 4 will delve more into their friendship than their romance, TVLine reveals.
The next season will air sometime in 2016 on Showtime.
Contact the writer of this story at feedback@ibtimes.com.au or let us know what you think below.
MEET IBT NEWS FROM BELOW CHANNELS