Queensland weather: Sweltering conditions predicted, temperatures to peak 48 degrees Celsius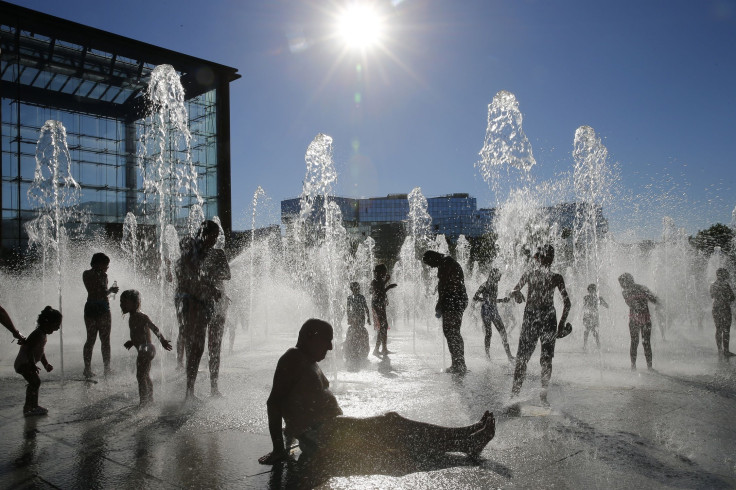 New South Wales and Queensland will be enduring extremely sweltering conditions in the next week. Mercury levels are expected to rise to 48 degrees Celsius. An extreme heatwave sweeping across the country's east this weekend will cause distress in northwest NSW and southwest Queensland.
The most affected will be Birdsville, in Queensland's far west, with temperatures forecast to reach a scorching 48 degrees Celsius next Tuesday. Since Jan. 15, the town has had only one day with temperatures below the 40 degree Celsius mark. During nights, the mercury levels have mostly been above the 30 degree Celsius mark.
Forecaster Rick Threlfall said the conditions are expected to get worse. "Normally you get a heatwave for a day or two before a cool change comes through. But there's no sign of any cool change until next week. It will get gradually hotter and hotter each day," he said, as reported by the Courier Mail.
Brisbane will face relatively cooler conditions, with temperatures of 32 degrees Celsius – two degrees above average – until the middle of next week. Gold and Sunshine Coasts will also bear the brunt of high temperatures.
Bourke, a town in NSW, is expected to experience 46 degrees Celsius next Tuesday. During the past week, the temperature levels in Bourke have been in the low to mid 40 degree Celsius bracket.
Sydney, which experienced a brief series of cool days and nights, will see temperatures rising again. According to the Bureau of Meteorology, temperatures will drop to 24 degrees Celsius overnight Friday. However, they are expected to rise back again on Sunday, reaching 36 degrees Celsius.
Melbourne's mercury levels will see a high 35 degrees Celsius on Friday. The city will likely experience a respite in the following days – with Sunday's forecast predicting 27 degrees Celsius and Monday's recording 18 degrees Celsius – before the temperature starts rising again.
Adelaide will have a better run over the weekend. Temperatures will likely remain in the high 20s over the weekend and dropping to 22 degrees Celsius on Monday. Following Tuesday, mercury levels will again start climbing. Perth will also have temperatures ranging in the mid to high 20 degrees Celsius over the weekend and through early next week. Hobart will see mercury levels between low to mid 20 degrees Celsius.
Temperatures in Applethorpe, in Queensland, reached 36.5 degrees Celsius, marking its hottest February day on record. Beaudesert will see a high of 37 degrees Celsius. Advancetown, Nerang, Merrimac and Coomera are expected to experience a maximum of 36 degrees Celsius.
MEET IBT NEWS FROM BELOW CHANNELS