'Quantico' star Priyanka Chopra deals with doubts on right time for Hollywood debut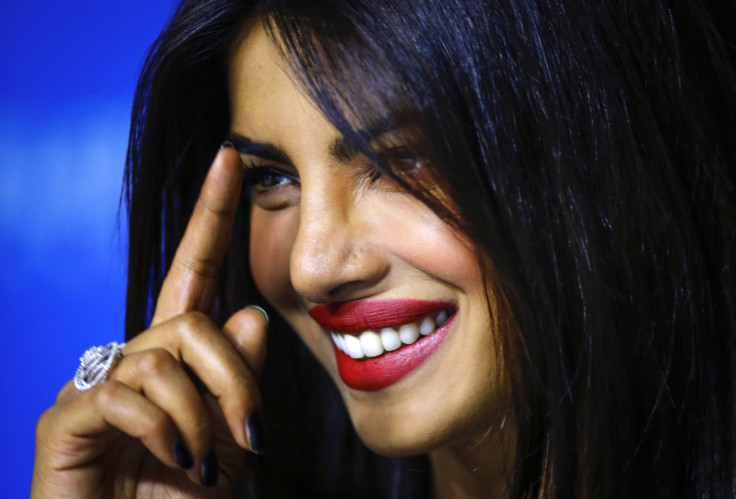 Bollywood actress Priyanka Chopra, who plays the tough Alex Parrish in the ABC drama "Quantico," said that she had doubts whether it was the right time to make her debut in acting on the small screen in Hollywood. Though being in the show business for 13 years, the actress had her doubts about bringing her gift of acting to the west.
"I was afraid of it not being the right time," said Chopra, according to People. She is the first South Asian woman to play the role of a protagonist in a network drama. The actress whose new flick "Bajirao Mastani" is slated for release in India in December said that her doubts and fear emerged from the fact that she was different.
Chopra said that she does not have American accent. "I do have a lilt of an Indian accent," she said, adding that she thought that maybe the world was not okay with what she brought with her being an Indian.
The actress said that after her "Quantico" debut, her perception has changed. Chopra added that the acceptance of "Quantico" has been really great. The "Mary Kom" star said that she has been keeping busy with her work in both India and the U.S. and straddles back and forth the two continents.
Talking to People, the Bollywood beauty who was crowned Miss India and then Miss World in 2000, said that she knew how to be in the public eye since the age of 17 years. The 33-year-old already has around 50 films to her credit. Chopra added that her fame in the East was "intense." However, the after effects of being under the arch lights were she could never be "incognito," but the star said she loved every bit of it.
Meanwhile, Chopra credited Ellen Pompeo for making her fall in love with the world of small screen, Indian Express reported. The actress took to Twitter to wish her idol a "Happy Birthday." "Grey's Anatony" famed Pompeo turned 46 on Tuesday.
In ABC's new drama "Quantico," which debuted on Sept. 27, Chopra plays protagonist Alex Parrish, an Indian-American who is a trainee at the Federal Bureau of Investigation (FBI). She is suspected of masterminding the biggest terrorist attack on New York since Sept. 11.
Chopra bagged the starring role in the new drama as part of ABC's continued drive to promote diversity on-screen through casting and outreach efforts, NYT reported.
"Quantico" airs at 10 pm on Sundays on ABC in the US.
Contact the writer at feedback@ibtimes.com.au, or let us know what you think below.
MEET IBT NEWS FROM BELOW CHANNELS