'Prison Break' season 5 update: Trailer, release date, cast; Wentworth Miller returns in his iconic role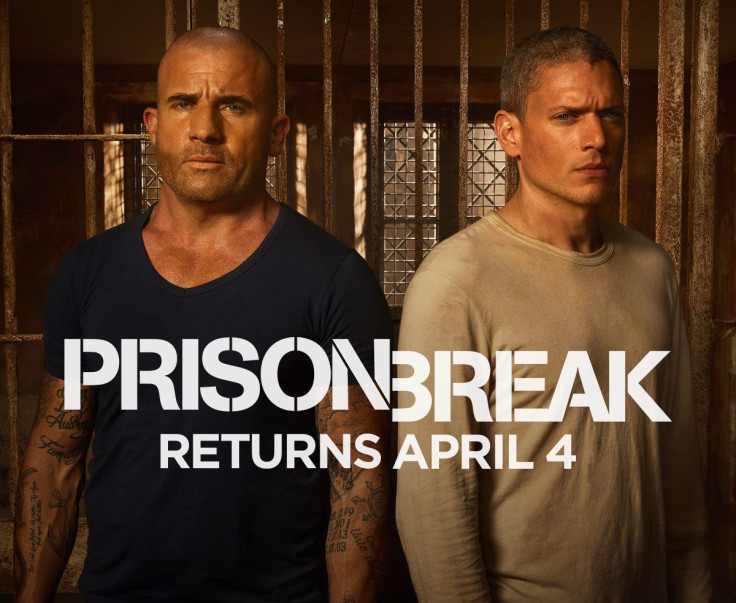 Michael Scofield, played by Wentworth Miller, has come a long way, from helping his brother break out of Fox River State Penitentiary to planning his beloved Sara's escape. Nevertheless,the show's previous season saw him dying of brain tumour in the finale. Does that mean Scofield will be seen no more?
As it turns out, it is unlikely. Fox has been planning a new "Prison Break" season. In fact, the trailer has just been released. Michael is seen in the clip with brother Lincoln Burrows (Dominic Purcell) trying to evade a gang of masked gunmen (watch the trailer below).
According to TV Line, Fox Chairman Gary Newman confirmed the character's return for a 10-episode season at the 2015 TCA summer press tour despite the latter being killed off in the season 4 finale. "It's going to bring back both brothers, [played by] Wentworth Miller and Dominic Purcell," he said.
Fox Chief Executive Officer (CEO) Dana Walden stood in support of Newman's claims, saying the brothers and crucial characters from the show will be back in "Prison Break" season 5. "I would describe [season 5] as a bit of a sequel," she added. "It picks up the characters several years after we left them in the last season of the show."
Walden initially expressed uncertainty over executive producer Paul Scheuring's attempts in bringing back the show for a fifth season. "But it definitely will address some questions that were set up at the end of the series for a new audience," she said. "It's going to take a little bit of a detour from where we left off, but it should feel very satisfying and event-ised. Fans will be excited about seeing these characters back together again."
The Fox CEO later said that Scheuring has a totally "logical" and "believable" explanation for Scofield's return from the dead. "He had a very detailed incredible story for why these characters become relevant again and why they're back," Newman said, asserting Walden's statement.
Miller, playing the tough Michael Scofield, has come a long way like his character did in the show. For his role, the actor had received a Golden Globe nomination for Best Performance by an Actor in a TV Series. Miller's character as the swashbuckling architectural genius has been appreciated by many.
In 2013, the actor came out and spoke of his sexual orientation during a Human Rights Campaign (HRC) dinner. He confessed that he was initially scared to make the news public, fearing it might affect his macho roles and further harm his career in the long run.
"In that time, I gave thousands of interviews I had multiple opportunities to speak my truth which is that I was gay. But I chose not to… I chose to lie," Miller had said. "When I thought about the possibility of coming out, how that might impact me and the career I worked so hard for, I was filled with fear. Fear and stubborn resistance that had built up over many years."
Miller further admitted to attempting suicide at age of 15 as he struggled to keep his homosexuality a secret. In 2013, he had declined an invitation to the St. Petersburg Film Festival. Russia had at that time passed a series of anti-gay laws deemed "unacceptable."
When asked what caused him to come out, the actor gave credit to a "nagging voice" over the "persecution of my brothers and sisters" in the Putin-led nation. "I thought let me be to someone else, what no one was to me," he said.
"Prison Break" season 5 is scheduled to premiere April 4 on the Fox Network (USA). A release date for Australia is yet to be announced.
MEET IBT NEWS FROM BELOW CHANNELS