Priest Dies Of Coronavirus After Giving Respirator To Younger COVID-19 Patient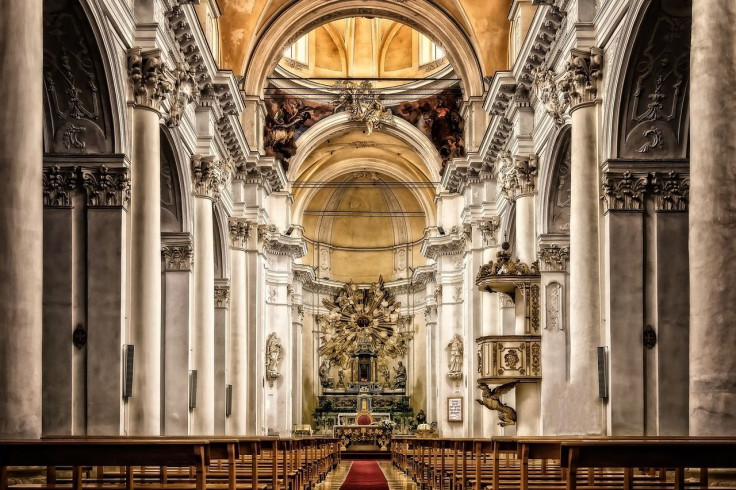 An Italian priest has died of COVID-19 after giving his respirator to a younger patient in a hospital at Lovere Bergamo, northern Italy.
Father Giuseppe Berardelli, 72, passed away last week after succumbing to the deadly severe acute respiratory syndrome coronavirus 2, or SARS-CoV-2, the virus that causes COVID-19. According to reports, the priest refused to use the respirator his parishioners bought for him and instead gave it to a younger patient suffering from the same illness.
"Fr. Giuseppe Berardelli, a 72-year-old priest who gave a respirator (that his parishioners had purchased for him), to a younger patient (whom he did not know), has died from #coronavirus ," a tweet from Jesuit priest, Father James Martin noted.
Father Berardelli is one of over 50 priests who have died from the coronavirus in Italy. He is from Lombardy, one of the worst-hit regions in the country. According to the Johns Hopkins Coronavirus Resources Center, Italy has 63,927 confirmed cases of COVID-19 as of March 24, 8:28 p.m., Sydney time. Italy also has the highest number of deaths across the world at 6,077.
On Tuesday, Pope Francis offered a prayer for the deceased doctors and priests who are "heroic examples in serving those who were sick," BBC reported.
While Italy continues to fight the pandemic, Wuhan city in China, where the outbreak began, is slowly returning back to normal. Officials say the city's lockdown will be partially lifted on April 8 after over five days of no new cases.
Wuhan has been shut down from the world since January when the coronavirus swept the city, leading to thousands of deaths and tens and thousands of confirmed COVID-19 cases.
MEET IBT NEWS FROM BELOW CHANNELS