Police arrest two suspects on Quebec mosque shooting incident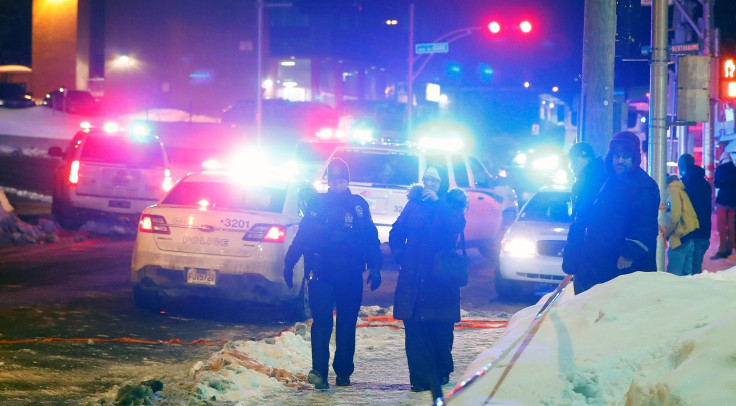 Quebec City mosque was attacked on Sunday after three gunmen opened fire to the people praying inside. The incident led to the killing of five men and the arrest of two men. However, police believed that another man was responsible for the incident but had fled the scene. The shooting came after Prime Minister Justin Trudeau said that Canada would offer temporary residence to Muslims and refugees stranded in the country due to US President Donald Trump's immigration ban.
The police who responded the shooting incident have erected security perimeter in the crime scene. They confirmed that the area was under control and the occupants have evacuated.
The mosque's president, Mohamed Yangui, asked why such incident happened in the Quebec City's Islamic Cultural Centre. The distraught president described the incident as barbaric. Yangui was not inside the mosque when the shooting happened but he received frantic calls from people at evening prayers.
He said that he has no update on the number of people injured as they were taken to different hospitals across the city. However, the police reported that there were 10 people wounded. Yangui said that 60-80 people were inside the male-only section of the mosque. He was worried that children would be among the victims who died.
Prior to the shooting incident, the mosque was targeted by an unidentified suspect who left a bloodied pig's head on the mosque's doorstep. It was wrapped in a cellophane with decorated ribbons. A card with "Bonne Appetit" message was attached to the packed pig's head.
Trudeau said on Twitter that Canadians have grieved for those who were killed in the mosque. He also said that his thoughts were with the victims and their families. The prime minister said that the shooting incident was a cowardly attack.
He also released a statement about the fatal shooting, saying Canadians value religious tolerance and diversity, which makes the senseless violence heart-wrenching. "Muslim-Canadians are an important part of our national fabric, and these senseless acts have no place in our communities, cities and country. Canadian law enforcement agencies will protect the rights of all Canadians, and will make every effort to apprehend the perpetrators of this act and all acts of intolerance," Trudeau said.
Quebec Prime Minister Philippe Couillard expressed his solidarity with Quebec people of Muslim faith. He said that the government rejected the barbarous violence and it was mobilised to ensure the security of the people.
MEET IBT NEWS FROM BELOW CHANNELS