PM Matteo Renzi resigns; why "no" vote prevailed during the referendum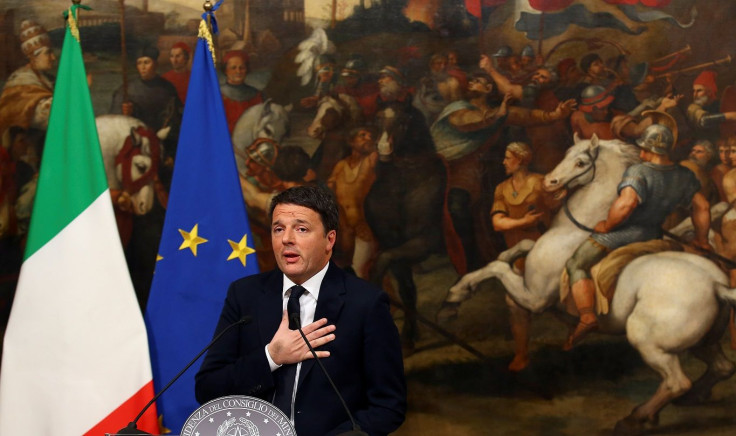 Matteo Renzi, Italy's prime minster, made his exit as a resounding "no" to a referendum on constitutional reform was voiced by more than 50 percent of voters. While for some Italians, the referendum was about constitutional change, for many, it was actually a gauge of the people's trust in the prime minister and his performance.
The campaign for the "No" vote was led by a populist group called the Five Star Movement, whose members questioned Renzi's proposed constitutional reform by calling for reduced taxes, guaranteed income for the citizens and the abolition of limited spending set by the EU.
However, analysts suggest that the "No" vote was an echo of anti-global and anti-establishment sentiments all over the world. "It is the expression of a great deal of resentment towards the political establishment in Italy," Patrick Rumble, University of Wisconsin professor, explained to Al Jazeera.
Renzi was as confident as Hillary Clinton was on winning the race, and just like the latter, he received the opposite outcome. What happened in Italy can be seen as a parallel to the victory of Donald Trump in the US presidential elections last month.
The repercussions of the result of the referendum in Italy shook up the world economy as the euro plunged down. In addition, world leaders, including America, watched the results considering the new leadership could mean some changes in Italy's participation in NATO missions in Afghanistan and movements to fight terrorists in Syria and Libya.
Results of the referendum cannot be compared to the outcome of the Brexit, considering the referendum was about change in some constitutional laws rather than about Italy's membership in the European Union. However, some groups that were against the European integration might make use of Renzi's defeat to further destroy the concept of the EU.
Renzi will be most likely replaced by Finance Minister Pier Carlo Padoan, also a supporter of Renzi's proposed constitutional reform. However, the defeated prime minister will remain as the head of the Democratic Party.
MEET IBT NEWS FROM BELOW CHANNELS