Plane crashes in DFO Melbourne, five passengers dead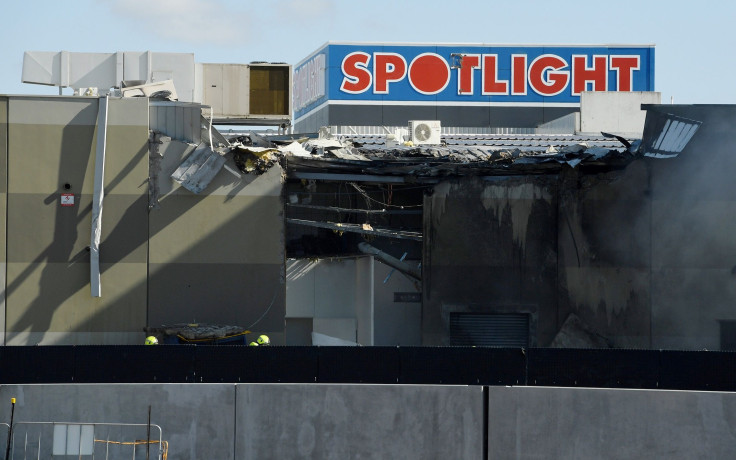 A plane crashed into Direct Factory Outlet shopping centre in Melbourne on Tuesday, leaving five people on board dead. The Beechcraft B200 King Air aircraft that took off from Essendon Airport was headed to King Island. It was reported that two mayday calls were made before the plane crashed. The shopping centre was closed and no one was allowed to enter.
DFO released a statement on Facebook stating the incident and the advisory that would be implemented in the complex. "This morning a light plane crashed into the rear of the Homemaker Centre of DFO Essendon. The Centre was not open at the time. Vicinity Centres is working with Essendon Fields and Victorian emergency services who are currently coordinating and managing the immediate response to this incident, and the centre is currently closed until further notice," DFO Essendon posted.
The store was not yet open when the incident happened and only skeleton staff were present. All 20 staff members were accounted for and five people on board were declared by the police as casualties. Ambulance and fire crews responded to the incident. Lisa Neville, Victoria's Police Minister, assured that full suite of emergency services was in force.
The area was assessed by around 60 firefighters checking for the structural damage and hot spots. Four investigators from the Australian Transport Safety Bureau will visit the site to assess the cause of the crash.
The incident was witnessed by business owners, including a cafe operator, who said that the incident happened at the rear of the Spotlight store. Another business owner said that she saw the explosion. "I was coming off the freeway and I saw this huge explosion. There were flames coming out of the roof and all this black smoke," she told news.com.au.
Jason, an ABC radio caller, was in a taxi when he witnessed the incident. He said that the plane was coming in really low and fast then it went behind the barriers. He said that he was not able to see the impact but he saw a massive fireball. "I could feel the heat through the window of the taxi, and then a wheel -- it looked like a plane wheel - bounced on the road and hit the front of the taxi as we were driving along.We kept driving and there was big fireball behind us." Jason said.
The incident caused significant damage to the shopping centre that a blackened hole was formed after the crash. Debris from the crash was scattered along nearby roads and the smell of smoke could be smelled on the other side of the freeway.
MEET IBT NEWS FROM BELOW CHANNELS