'Outlander': This video of Jamie and Claire will make your day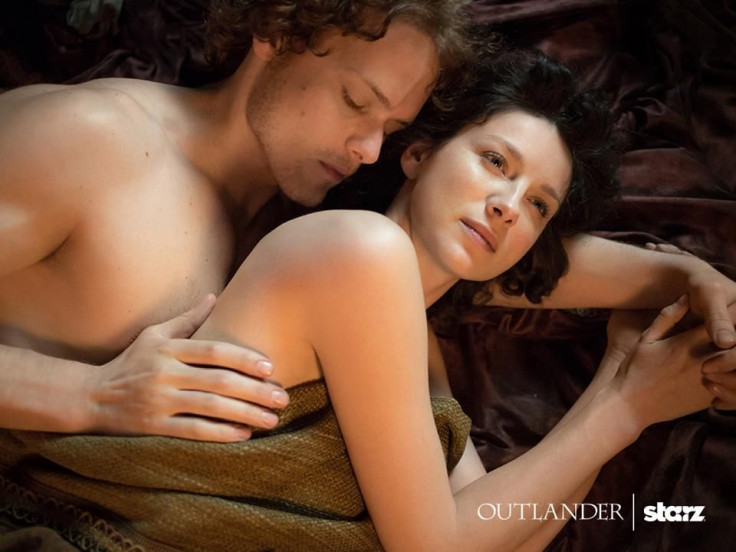 A video of "Outlander" shows the exciting journey of Jamie and Claire so far. The song "Breathe" by Fleurie is featured in the video. Some of the stills from the first two seasons of the show have been put together, and the viewers can live through the years.
The following article contains minor spoilers from the first two seasons of the "Outlander" TV series. Readers who do not wish to know about which two characters will be involved in a romantic relationship, and what scenes they will be involved in, should stop here.
The video posted on YouTube begins with the early days in the first season, when Claire (Caitriona Balfe) first met Jamie (Sam Heughan). The Sassenach dressed the Scotsman's wounds, and over time lost her heart. They were forced to get married, thanks to the persistent problems from Black Jack (Tobias Menzies). However, the spark between the two was unmistakable at this time.
The casual fans of the series may remember the show for its passionate sex scenes, especially of Jamie and Claire. But, for the fans for whom the books and the TV series has become an essential part of their lives know that it is much more than that.
"Outlander" is many things for the different fans. For some it is an escape from the harsh realities of life, when they get transported back in time to the 1740s, for some it is a way to spend time with their imaginary boyfriend Jamie, and for the married fans the show and the books are a way to build a better relationship by living the scenes and bouncing off lines with their partners.
Like all relationships, the one of Jamie and Claire also was complicated. The two characters saw their ups and downs. From little things that came in between them, mostly due them being from different time periods, to the dark time the young Scotsman faced after his time at Wentworth Prison. Like all good romance stories, the lovers are able to overcome the problems they faced, and in so doing came closer together.
The YouTube video only shows the couple from the happy times they spent together. There are a few scenes of Jamie and Claire from France too. The video ends with a behind-the-scenes picture of Heughan and Balfe from the next season of "Outlander." This last picture is from the announcement about wrapping filming in Scotland and preparing to leave for South Africa.
Credit: YouTube/ Fleurie
MEET IBT NEWS FROM BELOW CHANNELS