'Outlander' season 4 spoilers: Sophie Skelton teases scene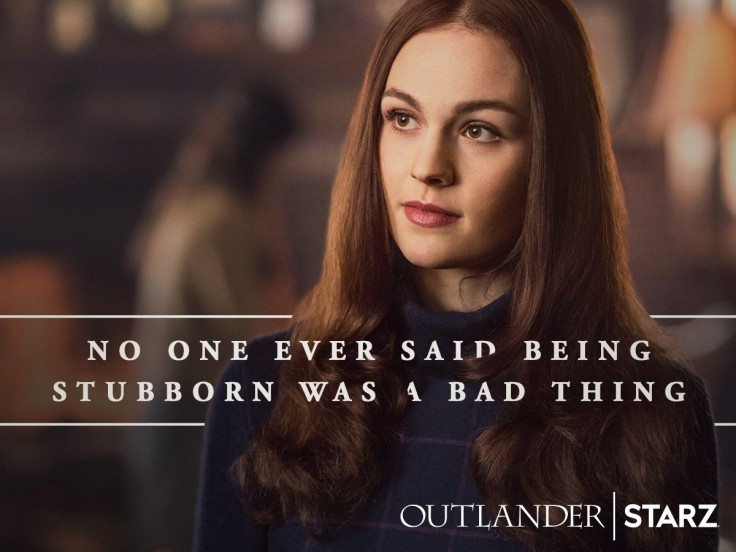 Two big characters will meet in "Outlander" season 4. A new video has surfaced online that shows cast member Sophie Skelton (Brianna) talking about the challenges in filming a scene related to these two important characters. The following article contains spoilers.
Fans who have read the books written by Diana Gabaldon will know that Brianna will be travelling back in time in the next season, and she will meet with her biological father for the very first time. The meeting is one of the most highly anticipated scenes on the show this year.
Skelton participated in the recently held Las Vegas Outlander Convention. While interacting with the fans she talked about a scene she filmed with Heughan. A video of her description has been posted on Twitter.
The scene that Skelton spoke about at the event happens much later, after she travels through the stones. In this scene Jamie "attacks" his daughter to show her that a terrible thing that happened to her isn't her fault.
Filming of this specific scene was challenging for the cast and crew. Skelton revealed that there was a "45 degree hailstorm" on the set on that day, which means that the cold winds were blowing right into the faces of the actors. The weather conditions were so challenging that the actors couldn't say their lines properly. They even found it difficult to move their lips.
This was a six page scene, so it apparently took the cast and crew the whole day to film it. Things became so challenging that one of the cameramen just couldn't go on working because he was too cold.
Filming of "Outlander" season 4 has been completed, and the show is currently in the postproduction phase of development. The next season will premiere in November this year. The producers are yet to announce an exact release date.
MEET IBT NEWS FROM BELOW CHANNELS