'Outlander' season 4: Leaked video of Jamie's dramatic action sequence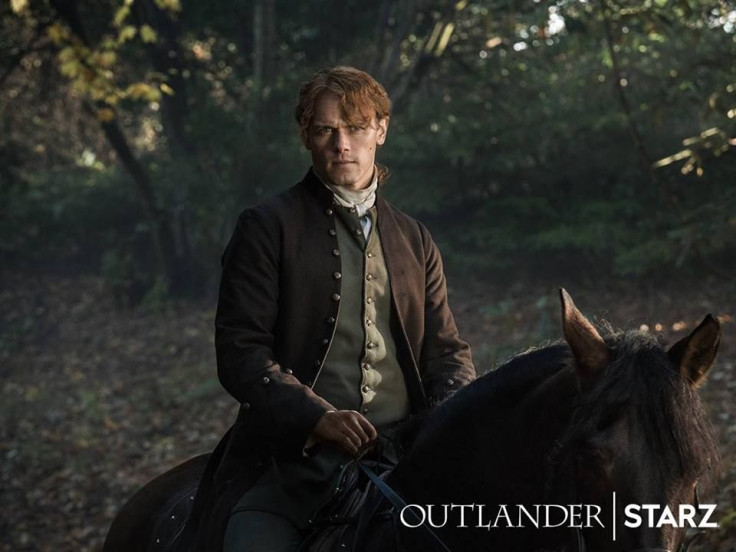 The troubles never end for the Frasers. A leaked video from the production set of "Outlander" season 4 shows the filming of an action sequence involving Jamie (Sam Heughan) and the natives. The following article contains spoilers.
Filming is currently ongoing at Cumberland Glen. The video posted on The Scottish Sun shows the tense standoff between Jamie and the natives. The report suggests that the scene can be potentially fatal for the characters involved.
The natives can be seen brandishing spears and rifles. Jamie, on the other hand, appears unarmed. Will the Scottish warrior manage to talk his way out of trouble? The scene reportedly involved the two sides in a heated exchange.
The problem, the report suggests, has something to do with Claire (Caitriona Balfe). Will the Sassenach be in need of another rescue? According to the report, Claire could be in some "serious danger."
Jamie and Claire have been through a lot together over the years, both when they were together and when they were apart. This year, the two characters will try to put their past behind them and try to build a new life in America. However, it looks like trouble follows the Frasers no matter where they go.
Meanwhile, production designer Jon Gary Steele has shared new behind-the-scenes pictures from the production set. The pictures (see below) are from the previous seasons showing the elaborate set pieces and some of the actors and extras.
A lot of filming for "Outlander" season 4 has already been completed. The show is set to premiere sometime later this year. The producers are yet to announce an exact release date. Although the story will mostly take place in America, filming continues in Scotland.
Credit: Jon Gary Steele/Twitter
MEET IBT NEWS FROM BELOW CHANNELS