'Outlander' season 4: Jamie and Claire may cut each other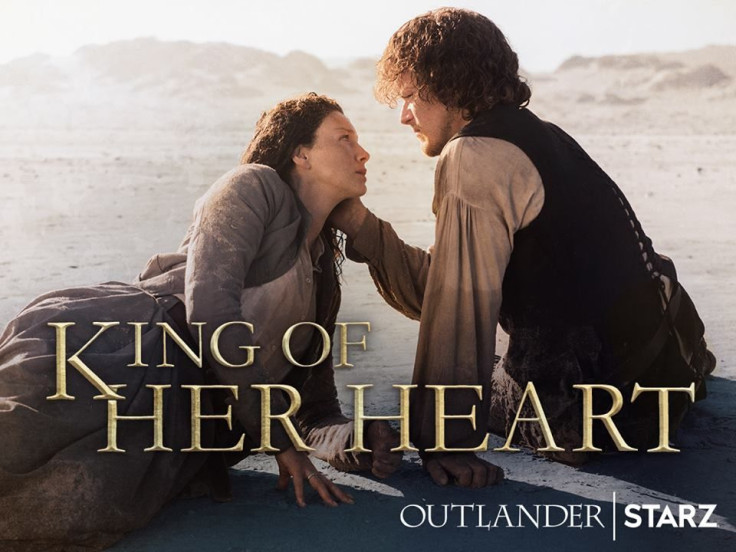 Jamie (Sam Heughan) and Claire (Caitriona Balfe) may mark each other by carving their initials into their skin in "Outlander" season 4. In a recent interview, the producers and the cast members said that they do have plans for such a scene in the future, but they are looking for the right opportunity to make it work in the story.
The marking of the initials is an important scene in the books written by Diana Gabaldon. It happens right before Claire travels through the stones to be reunited with her first husband. Instead, the TV series replaced it with a scene of gifting a dragonfly in amber, which is the title of the book. Not many fans were happy about the decision.
The carving of the initials was supposed to be featured in season 3. Astute fans were able to spot the marks on the hands of Jamie and Claire in a few deleted scenes. In an interview with ET Online, the producers and the cast members admitted that they had filmed the scene, but it was deleted because it did not work for the story.
Executive Producer Ronald D. Moore admitted that the show has some "sharp-eyed viewers." The producer explained that they had digitally removed all marks from the show, but had forgotten about removing them from the deleted scenes.
"Curses! They found us," the producer joked.
Heughan and Balfe also echoed the sentiments of the producers, adding that everything from the books can't make it to the show. As far as the carving of the initials is concerned, fans can still expect to see it one day.
Heughan joked about the possibility of seeing Claire's initial on his toe in "Outlander" season 4. It remains to be seen if the producers find a situation ideal to include these markings this year.
MEET IBT NEWS FROM BELOW CHANNELS