'Outlander' season 3: Jamie has a new weapon; Print Shop picture leaks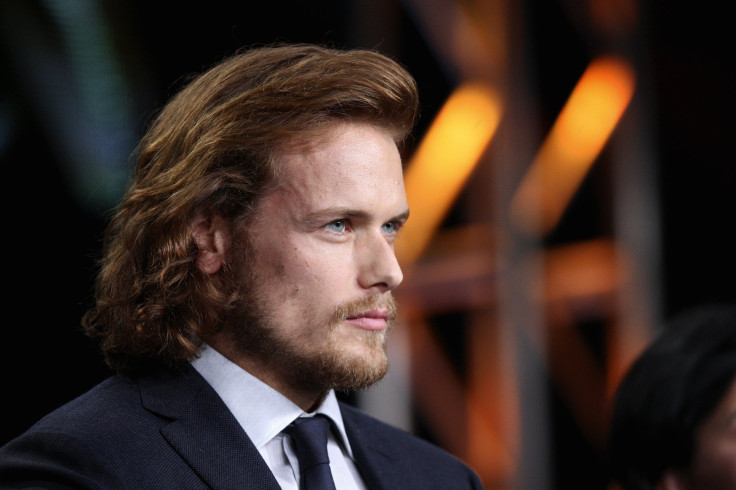 Jamie will be getting a new weapon in "Outlander" season 3. A picture of Sam Heughan wielding a bow and arrow has been released online. Meanwhile, the actor apologised to fans for inadvertently reposting a leaked picture of the highly anticipated Print Shop scene.
After wielding a sword in battles on the Starz TV series, Jamie will get to use a bow and arrow. Fans have already seen a trailer showing a scruffy looking Heughan with long hair and beard. He will be using the bow during this period in his life.
The picture has been posted on the new official Outlander Community website. Another picture from next season is Jamie facing Black Jack (Tobias Menzies) in the Battle of Culloden, which will be featured in the premiere episode.
The new website shows pictures from the TV series in a linear timeline. The pictures and the timeline should come in handy for the casual fan, especially since the show has a time-travel element to the plot. The next season will begin with both the flash forward of Claire (Caitriona Balfe) in the US, and the flashback of Jamie in the 1700s. The plot may get a little confusing for this reason if a viewer starts watching the show from this year.
The most anticipated scene this year has to be the reunion of Jamie and Claire that will happen in a Print Shop. A picture showing the two characters meeting has been circulating online. Not realising this was a leak, Heughan reposted it on social media. The actor has since apologised to fans, but his followers told him that the picture was out long before his post.
Although the post by Heughan was not a big spoiler, it gave Balfe a chance to tease him about it. The actress called him a "numpty," which is a Scottish word that means a stupid or ineffectual person. This hilarious banter is expected to continue in the coming months, when the two actors will come together for promoting "Outlander" season 3.
Credit: Sam Heughan/ Twitter
MEET IBT NEWS FROM BELOW CHANNELS