'Outlander' Season 2: 'Old surprises' and some new ones with lots of manipulation and double-crossing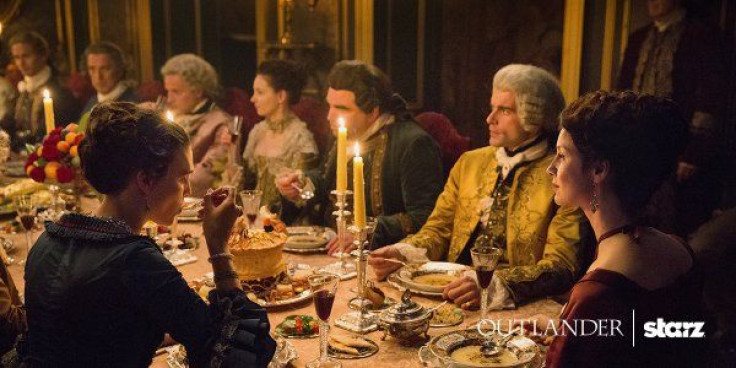 In recent interviews, Sam Heughan and Caitriona Balfe talked about what the fans can expect in "Outlander" Season 2. While Heughan teased "old surprises and some new ones," Balfe praised the new landscape of France.
A video posted on the YouTube channel of ET Canada, shows the two cast members promoting the next season of the popular TV series. Heughan (Jamie) said that there are some "old surprises" and some new ones in the next season. The actor said that the two main characters will enter a "new world" in the next season.
The video was filmed on the set in Scotland. The first half of the next season will show the two main characters in France and they will return to Scotland in the latter half of the season.
Blafe (Claire) said that the next season "changes everything." She teased that the plot will involve a lot of "manipulation" and "double-crossing."
The video also shows some of the scenes from "Outlander" Season 2. Apart from the love making scene of Jamie and Claire and the other scenes shown in the trailers already released, the video also shows some new scenes like Jamie carrying Claire at a French party and a ship burning.
The video also takes the viewers behind-the-scenes. Balfe was concerned about what happens to her "Parisian apartment" set, once all the filming is done. The video also gives glimpses of the new costumes that were designed for the show. Heughan managed to give some sword dueling lessons on the set.
A video of another interview of Balfe, posted on the Facebook page of Time Warner Cable, shows the actress praising the landscape of "Outlander" Season 2. The actress said that the landscape may be a little "jarring" at first, but she is excited for the fans to go this new journey in France.
MEET IBT NEWS FROM BELOW CHANNELS