'Once Upon A Time' season 7: Zelena's romance comes with a twist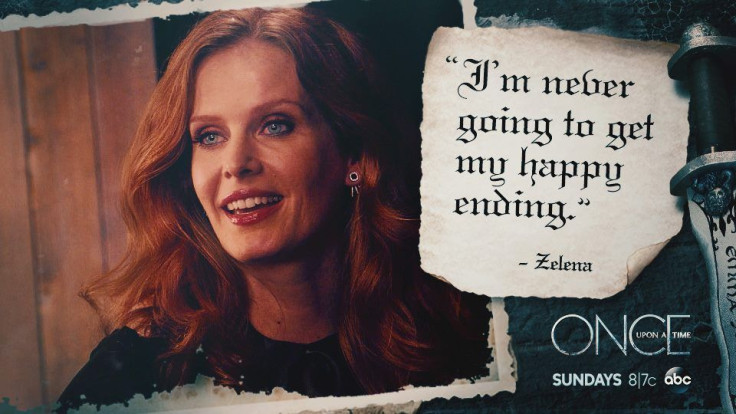 The coming episodes of "Once Upon A Time" season 7 will show who Zelena's (Rebecca Mader) fiancé is. The Wicked Witch's love interest has remained mysterious till now, and all that the fans know at the moment is that the two characters are deeply in love. In a recent interview, Executive Producer Edward Kitsis teased details about the new character.
Every character in the fantasy world of the TV series comes with a twist, and Zelena's fiancé will not be any different. In an interview with Comic Book, Kitsis revealed that this character will also come with a twist. The producer confirmed that the fans will get to see this character on the show soon.
So, although Regina (Lana Parrilla) and Henry (Andrew J. West) have travelled back to Hyperion Heights, it looks like the show will return to San Francisco to look at what life is like for Zelena. The Wicked Witch has turned into a spin instructor, and even though she woke up from the curse, thanks to her sister, her love for her fiancé compelled her to stay there rather than help fight the evil forces threatening her family.
Kitsis revealed that this fiancé will be from the real world. The producer pointed out that the last time the fans saw a character fall in love with someone from the real world, it turned out to be a flying monkey. This time, however, the new love interest is an ordinary person, who would think of the idea of the Wicked Witch as crazy.
"Once Upon A Time" season 7 is currently on its mid-season break. The show will return with episode 11 on March 2. The title of the next episode is "Secret Garden," and the plot is expected to continue the battle between good and evil, with some of the characters still under the curse.
MEET IBT NEWS FROM BELOW CHANNELS