Obama tightens US gun control laws with executive presidential action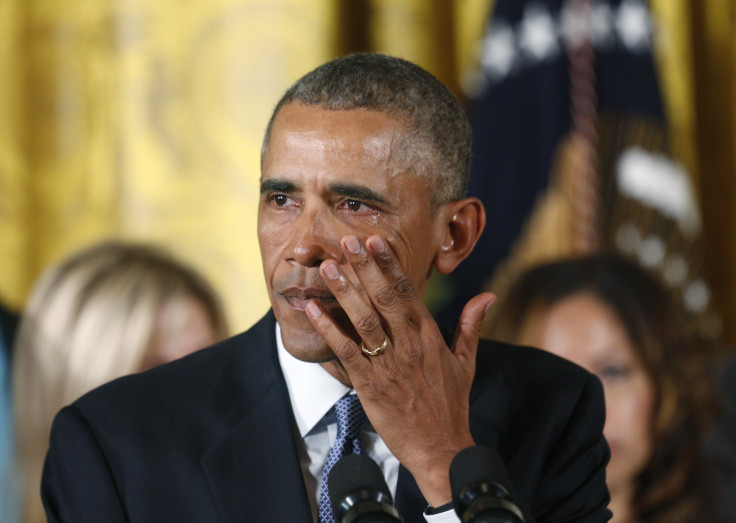 Barack Obama has used his executive powers to announce sweeping gun control laws that will close existing loopholes in background checks for potential gun buyers in the US.
His actions came after congress failed to pass stricter gun control measures during Obama's presidential term, and will enforce stricter background checks aimed at targeting domestic violence and past firearm offenders.
The President was introduced by Mark Barden, the father of a young child who was killed during the 2012 Sandy Hook Elementary mass shooting in Newtown, USA, in a White House speech made to an audience of gun violence victims and their families.
He detailed gun control as the last great civil rights challenge of his generation and poured focus onto the young children whose lives had been taken in previous mass shootings.
"In Dr. King's words, we need to feel the fierce urgency of now because people are dying," President Obama told the audience.
"Our inalienable right to life and liberty and the pursuit of happiness, those rights were stripped from college kids in Blacksburg and Santa Barbara and from high schoolers at Columbine, and from first-graders in Newtown."
The executive actions will include background checks for all gun sellers, and overturn current exemptions to gun show and some online sellers. States will now also be made to provide information on people disqualified from buying guns due to mental illnesses or domestic violence.
Alongside these moves, Congress was asked to invest US$500 million (approximately AU$706 million) to improve access to mental healthcare in the US with the Departments of Defence, Justice and Homeland Security to explore new gun technology to improve safety.
In arguments against gun reform, the president insisted his belief in the second amendment and painted the new changes as "the price of living in a civilised society".
"I believe in the second amendment … No matter how much people try to twist my words … I taught constitutional law. I know about this. I get it," Obama said.
The announcement has become a contentious issue throughout US politics and is expected to be an issue in the upcoming 2016 presidential election.
Democratic candidate Hillary Clinton tweeted "@POTUS is right: We can protect the Second Amendment while protecting our families and communities from gun violence. And we have to."
However, other political candidates have promised to boycott Obama's executive orders. Former Florida governor Jeb Bush tweeted his disbelief at the President's actions and promised to keep the Second Amendment safe.
In 2015 alone, there were 330 reported mass shootings in the US according to the Gun Violence Archive, but the president acknowledged that his executive actions would not prevent all gun violence in the county.
"This is not going to solve every violent crime in this country. It's not going to prevent every mass shooting," Obama said.
"It will potentially save lives in this country and spare families the pain and the extraordinary loss that they've suffered as a consequence of a firearm being in the hands of wrong people."
Watch the full speech here:
MEET IBT NEWS FROM BELOW CHANNELS