NSW mother with epileptic daughter pleads for easier access to medicinal cannabis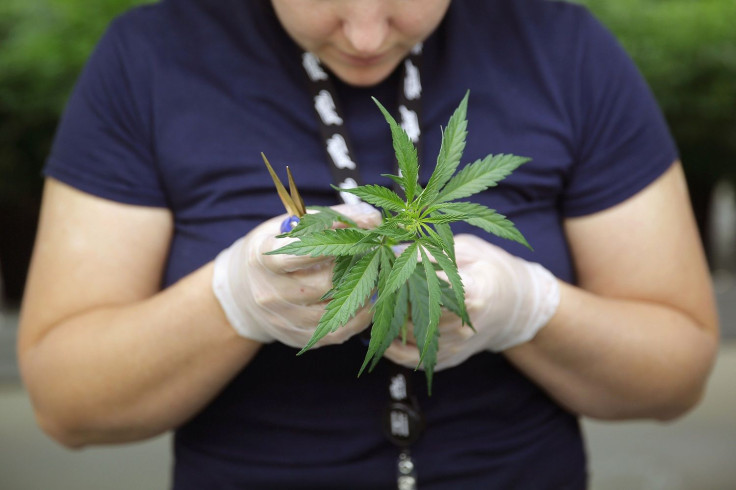 A mother from New South Wales has issued a plea to the state and federal governments calling for an easier access to medicinal cannabis for her eight-year-old daughter. In an online petition on Change.org, Yvonne Cooper has amassed as many as 50,000 supporters. She is afraid that if her daughter is not given the drug, she may die.
Sienna, 8, suffers as many as 100 epileptic seizures in a day. "I don't want to break the law, but I don't want to bury my eight-year-old child," Cooper wrote in the online petition. Sienna is currently on eight medications. Cooper says doctors and specialists have not been able to come up with a cure for her daughter's illness.
Paramedics have been called to the little girl's school multiple times this year. Cooper says while medicinal cannabis is the "only option left," her daughter's doctors are not able to fast track her treatment. "I have had to watch her cognitive ability decline, going from an IQ of 90-100 to a range from 41-52," she added. "She has been diagnosed with a severe intellectual disability. Sienna's seizures, if left untreated, could cause irrevocable brain and organ damage," she said.
Through her petition, Cooper hopes to bring the matter to the attention of NSW Minister for Health Brad Hazzard. According to him, the state government has "committed $21 million towards world-first medicinal cannabis clinical trials and reforms."
Access to medicinal cannabis remains difficult despite its legalisation last year. With doctors claiming that acquiring permission to prescribe the drug is tough, the state government is at the receiving end of intense pressure to make the access for the drug easier.
Dr Brian Stein, who said he was approached by a cancer patient, said he had to take into account factors including shortage of data concerning the amount of the drug that should be used to treat different conditions and lack of knowledge about what doctors should prescribe before he could prescribe medicinal cannabis. The cancer patient who approached him died before Stein could get the paperwork completed.
"In recognising that there is not currently a safe, ready supply of locally-produced medicinal cannabis products," the Commonwealth Minister for Health announced last month measures to enable the controlled importation by approved providers of product from international sources," a statement from NSW Heath said. Several people suffering from acute pain and chronic diseases are considering medicinal cannabis as their last resort.
Source: YouTube/AFP News Agency
MEET IBT NEWS FROM BELOW CHANNELS