NFL Draft 2017 news: Denver Broncos make play for fifth spot, talking trade with Tennessee Titans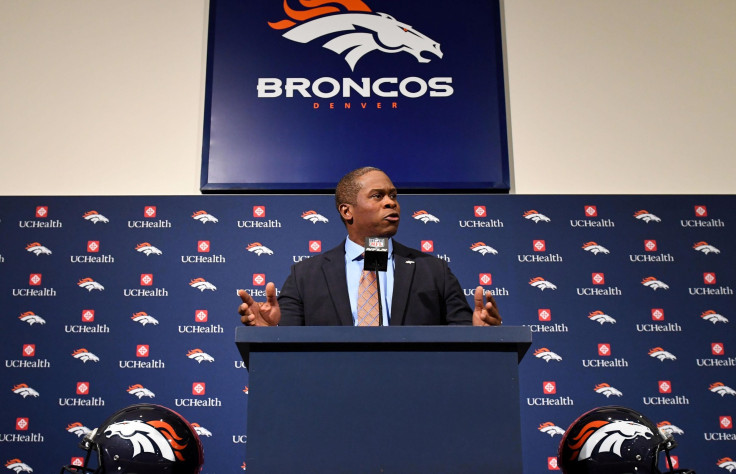 The 2017 NFL Draft happens in a couple of hours and trades could go down. One team, the Denver Broncos, could pull a fast one if they can pull off a deal to be among the first teams to select from the pool.
The word out is that the Denver Broncos have joined the fray in talking with the Tennessee Titans for a potential trade according to the Bleacher Report. The Broncos are positioned at the 20th spot so moving down 15 selections could require a hefty price.
The Broncos thus become the second team linked to a possible NFL trade involving the Titans. The Cleveland Browns are the other team being linked to Tennessee, a move that may very well serve insurance that they get to pick a credible quarterback from the draft.
As most know by now, the Browns are expected to take in defensive end Myles Garrett with the first overall pick of the 2017 NFL Draft. There have been suggestions that the Browns are considering Mitchell Trubisky as the no. 1 pick, a logical move to fill in their quarterback needs according to Fan Rag Sports.
But the problem here is that passing on Garrett could come back to haunt them. If they do, the San Francisco 49ers are likely to take in the former Texas A&M star. As of this writing, nothing has gone down on that potential trade.
The Titans have fewer things to worry about with critics believing they will be looking to select a defensive end. The 2017 NFL Draft is filled with players for that position so dangling their spot for later picks and more could be beneficial. Aside from that, the Titans are in a good predicament considering they also own the 18th overall pick. Some mock NFL draft boards suggest that the Titans could go after cornerback Marshon Lattimore and wide receiver Corey Davis with the 5th and 18th overall selection.
A deal could happen at any time. This means that even if the Broncos, Titans or Browns retain their picks, a post-deal could ensue. With Garrett looming as the sure top pick, the Broncos could end up selecting offensive tackle Cam Robinson.
The names mentioned above are subject to change, depending on how the 2017 NFL Draft goes. The next couple of hours should be interesting with the sidelights (trades) possibly stealing the spotlight from the incoming freshmen.
The NFL Draft LIVE kicks off at 10:00 a.m. AEST with live stream available via WatchESPN (Australia)
MEET IBT NEWS FROM BELOW CHANNELS