New Microsoft Surface Pro in Australia: Core M3 and i5 models go fan-less; Prices revealed for all versions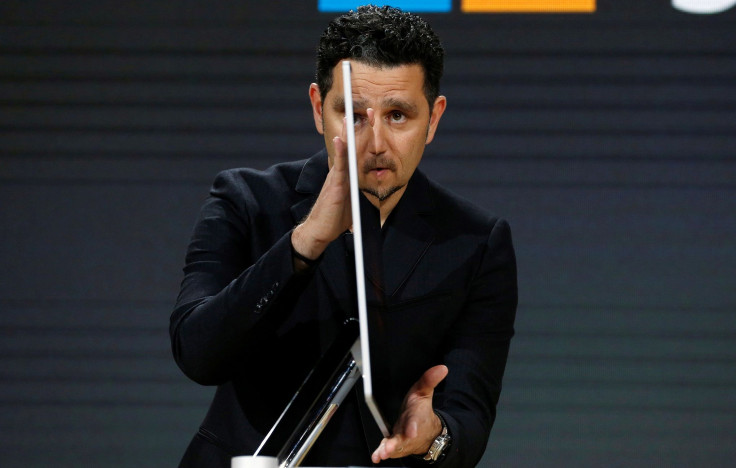 There's a new Microsoft Surface Pro, and it is available for pre-order for US$800 (AU$1,070). The unit will ship starting June 15. The laptop hybrid was unveiled at a Surface event in Shanghai.
It has been more than 16 months since Microsoft updated the laptop hybrid. Competitors found the long gap suitable to launch their own products. While many of these devices have been impressive, only a few matched the design and quality of the Surface Pro.
The refresh has been truly refreshing. Fans hope that the new Surface device will address all issues its predecessors faced. Microsoft has put aside the numerical names of its Surface Pro devices. The new device will go on sale in Australia on June 15.
The fan-less Core M3 version will cost $1,119. The Core i5 models will start at $1499, while the top-spec Core i7 devices will start at $2499, reports Gizmodo Australia. The fan-less design and faster chipsets are most welcome, although this new device is not a revolutionary redesign of the Surface Pro line but a standard refresh. Microsoft could have gone for the USB Type-C ports. The new device will have USB 3.1via a traditional USB Type-A port. It will draw its power from the Surface charging port.
Fans are hoping that drawing with the Surface Pen will feel like drawing with a real pen without any lag. The device will have the LTE option, and it is also the first device that will work out-of-the-box with the Microsoft Surface Dial. Experts are arguing that if one is not an illustrator or an artist, the device won't serve much purpose for the general user.
This time, Microsoft claims to set itself apart by upgrading the Pen, its pen lag now down to 21 milliseconds. Apart from this, improving the battery life, increasing the speed and dropping the fans are general claims.
Dropping the fans for the Core M3 and i5 means Microsoft has been able to pack a battery larger than that of the Surface Pro 4. In fact, an upgraded battery and an efficient seventh-generation processor have as given the new Microsoft Surface Pro device four more hours of battery life. It will be interesting to see how the passive cooling system sans fans will work when playing heavy-duty games.
Will it be able to keep the temperatures down? Will the device throttle performance to keep the temperatures down? One can find out only when the device releases.
MEET IBT NEWS FROM BELOW CHANNELS