NBA News: Ben Simmons' future is unknown after Philadelphia 76ers NBA draft lottery win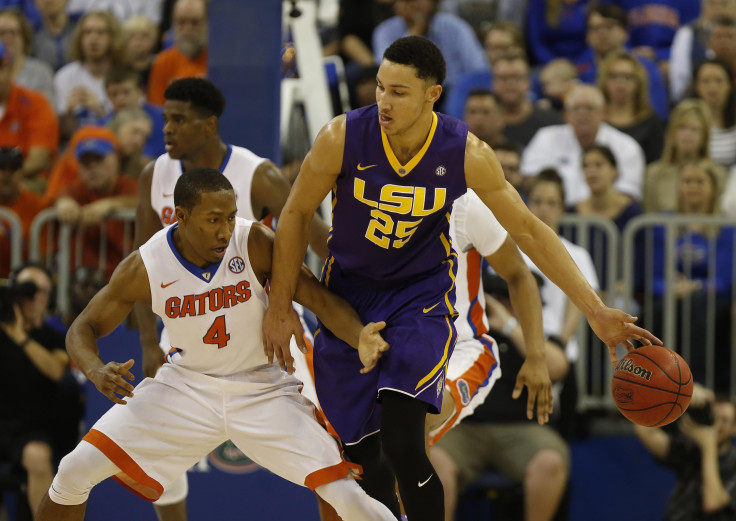 Aussie freshman prodigy Ben Simmons' dream to start his NBA career with Los Angeles Lakers found its first obstacle during Wednesday's NBA Draft Lottery.
Philadelphia 76ers won the draft lottery and got first pick while Simmons' bet LA Lakers got second. According to Fox Sports, the draft order is as follows:
Philadelphia 76ers
Los Angeles Lakers
Boston Celtics
Phoenix Suns
Minnesota Timberwolves
New Orleans Pelicans
Denver Nuggets
Sacramento Kings
Toronto Raptors
Milwaukee Bucks
Orlando Magic
Utah Jazz
Phoenix Suns
​Chicago Bulls
The New York Times reports that Simmons is a LeBron James in the making with a record of an average 19.2 points, 4.8 assists and 2 steals per game. It's no secret that Simmons hopes to be part of the LA Lakers. According to News, it's partly because of the shoe deals that he has been offered from both Nike and Adidas.
Nike reportedly offered a smaller deal but still looks like the preference of Simmons given his history in Nike school Louisiana State University and the sheer number of their athletes at Klutch Sports Group where Simmons is signed.
"Will be interesting to see how Ben Simmons' camp handles things now. No secret he wants to end up in LA." DraftExpress.com's purveyor Jonathan Givony tweets. "Will he visit Philly?"
Simmons' future is currently unknown because of the 76ers luck who expressed their excitement over the results of the NBA draft lottery. However, a ray of light remains courtesy of the growing talent of Duke's Brandon Ingram who analysts believe to be better-suited because of his exemplary shooting ability.
Here are some reactions on Twitter:
MEET IBT NEWS FROM BELOW CHANNELS