NASA team discovers mega star Eta Carinae's 5 twins, each 100 times bigger than the Sun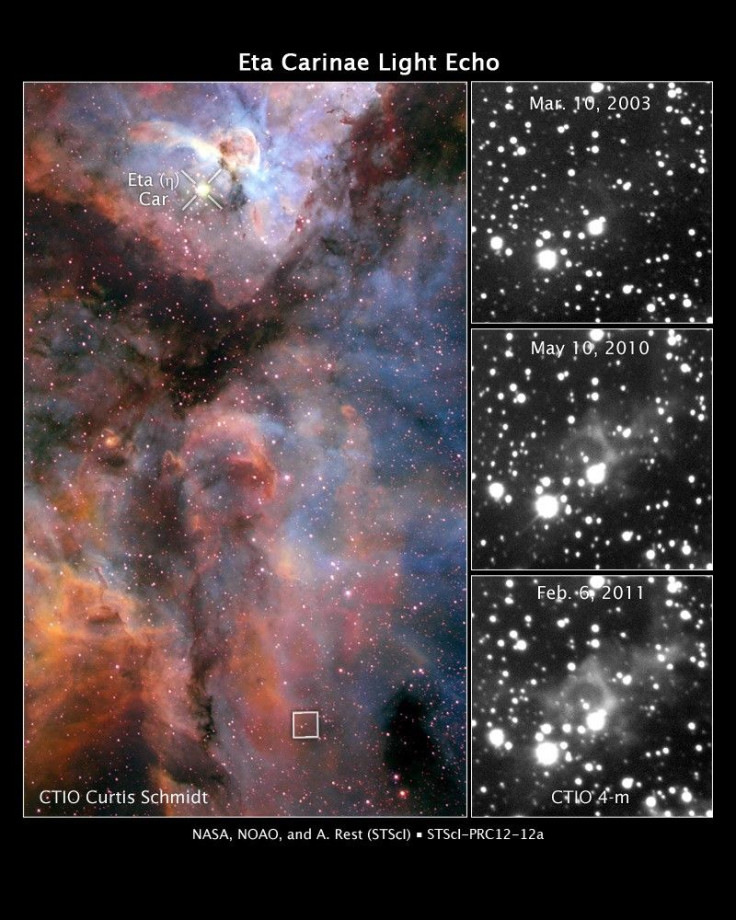 Eta Carinae, so far believed to be the only star of its size in the Universe, actually has five twins, a NASA team has discovered. Each of these stars is 100 times bigger than the Sun and outshines the Sun five million times.
The amazing discovery has been made by a team led by Bangladeshi astrophysicist Rubab Khan of NASA Goddard Space Flight Centre, reports Asia One.
As a star, the Sun is big enough to accommodate 13 lakh earths. Massive stars of this kind produce and distribute many elements vital for the formation of life, but unfortunately, their size makes them unstable. Eta Carinae – a binary system (made up of two massive stars) – was considered the lone example of a star which continued to survive despite its size.
According to International Business Times US, Eta Carinae's most distinctive feature is a massive envelope of gas and dust. The gas and dust were produced as a result of a massive eruption in the 1840s that spewed the equivalent of more than 10 times the mass of the Sun into space. Nobody knows why the star system, located about 7,500 light years from Earth, erupted.
Rubab's team has now spotted five superstars similar to the Eta Carinae in terms of size and mass. They used the Hubble Space Telescope and NASA's Spitzer Space Telescope to make this exciting discovery after a survey of seven galaxies from 2012 to 2014.
The five newly discovered stars are located in distant galaxies, about 15 to 26 million light years away. They are found to mimic the optical and infrared properties of Eta Carinae, according to the team's findings, published in The Astrophysical Journal Letters.
Rubab said they expected to find just one such star, but when they discovered five in one go, they were quite startled. They spent quite some time checking, double-checking and double-double-checking, he said, "to make sure that everything was in order."
MEET IBT NEWS FROM BELOW CHANNELS