'Mortal Kombat X' Enhanced Online Beta sign-ups to open on Jan. 19, new video hints 4 playable characters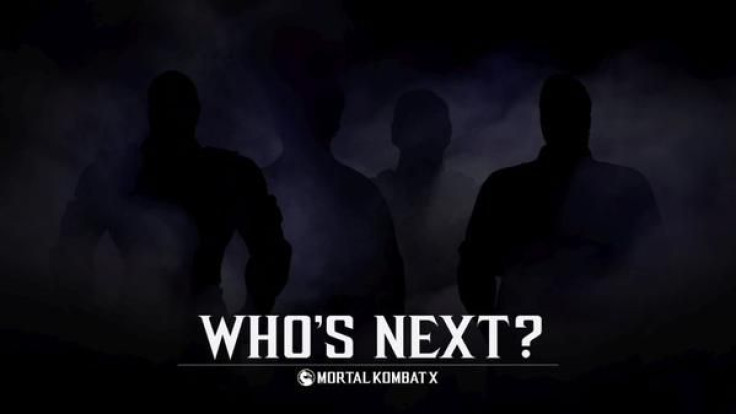 "Mortal Kombat X" players ended the year having mixed feelings about the announcement of the characters for the Kombat Pack 2. With more guest characters rather than old timers in the "Mortal Kombat" universe, some fans felt that there should have been other characters included in the newest DLC.
Developer NetherRealm Studios has quite the good news for fans, though. Studio Creative Head Ed Boon had teased via Twitter that something great is happening to the title.
"So much more GOOD news on the horizon for 'Mortal Kombat X' GAME beyond Kombat Pack 2. Stay tuned, and PEACE OUT!" said Boon over at Twitter.
In later tweets, Boon highlighted the capitalised words, pretty much confirming the developer's plans of fixing the code (GOOD GAME PEACE OUT or GGPO). Shoryuken also caught a video teased by Boon, which shows off the planned enhanced online beta plan.
NetherRealm Studios has confirmed that the team has been listening to the feedback of "Mortal Kombat X" fans. Signups will be open starting Jan.19 for the closed beta experience.
The team is attempting to reevaluate and recode the current netcode to one that is more similar to the GGPO model. This is dubbed as the "Roll-back, simulate-forward model." Basically, what this delivers is a smoother gameplay experience and less lags when playing.
Over at the official WB Games Community site, NetherRealm has also stated their goal with the online gameplay refinement. With the diminished lags in gameplay, players will not feel as if they are fighting someone so far away.
Any "Mortal Kombat X" player who has accrued an hour's worth of online playtime can sign up. Of course, since this is a closed beta, fans should expect that not everyone can join at the get-go. However, the studio assured that as the beta moves forward, more players will be included. Additionally, there are only four characters coming, namely Scorpion, Johnny Cage, Jacqui Briggs and Sub-Zero. Again, more will come as the beta progresses. The video of the enhanced online beta announcement can be seen below.
Since it is a closed beta, the developer wants to know the feedback from the experience. The official WB Games forum is the place to post any comments on how the beta felt. Best to go into a lot of details, from the fighter used in the session to what had happened when the issue took place.
"Mortal Kombat X" Enhanced Online Beta (Credit: YouTube/Mortal Kombat Community)
MEET IBT NEWS FROM BELOW CHANNELS