'Minecraft PC' price to increase in Australia, New Zealand, Biome Settlers 2 coming to 'Minecraft Windows 10 Edition Beta,' 'Pocket Edition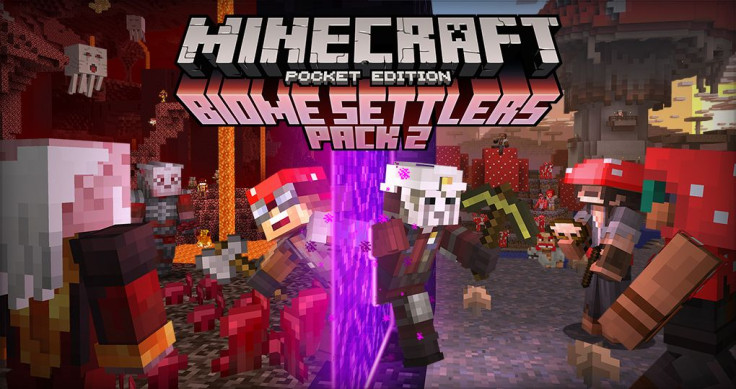 "Minecraft" PC players may want to avail of a copy of the game before the weekend ends. Developer Mojang is looking at increasing the prices, starting May 23.
The price hike will reflect the changes in the U.S. dollar. This means that areas in Europe, Australia and New Zealand are among those that will see an increase, GameSpot reported.
The source has provided a pricing table that reflects the changes. For Australia, the old price of AU$25 will now be increased to a whopping AU$35. Those in New Zealand will have an NZ$8 increase, from NZ$32 to NZ$40.
Interestingly, the price change will only affect the PC version, as prices for consoles and the Pocket Edition versions will remain the same.
Fans who are playing "Minecraft Pocket Edition" or "Minecraft Windows 10 Edition Beta" will be happy to know that the Biome Settlers Pack 2 can now be downloaded to the game. This follows the pack which had skins themed for Forest, Tundra and Desert biomes.
"This time, we wanted to make skins for the hardy (and rather peculiar) folk who've made the Nether their home, cultivating Nether wart crops or collecting Ghast tears, and those who forage for fungal treats in the Mushroom Island biome," said Mojang over at the official website.
Some of the skins are explorers and engineers, while others are more in tune with the environment. There are a total of 24 skins all in all, available for "Minecraft Windows 10 Edition Beta" and "Minecraft Pocket Edition." As usual, there will be free skins, while there are additional ones for those who will purchase the pack.
There have been a couple of developments for "Minecraft" in the past days. Just recently, Mojang confirmed that the team has forged an exclusive agreement for licensing with NetEase Inc. to develop a "Minecraft" title that will cater to the Chinese market.
MEET IBT NEWS FROM BELOW CHANNELS