'Destiny' dev vows to deal with unlimited rocket bug, new image may have leaked next expansion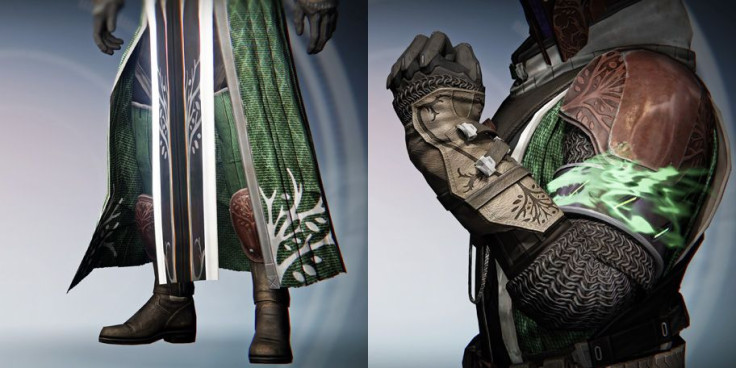 Bungie has announced some of its plans for the coming weeks ahead. The first involves the newly sighted unlimited rocket bug.
Since the Rocket is one of the few Heavy Ammunition weapons that deal good damage. And since its acquisition via purple crates has been limited, the bug has been exploited by players to get the most out of Rockets.
The bug was previously spotted by Gamerant. What the bug did was to allow for unlimited generation of ammo for the heavy weapon that works with a specific set of weapons and perks. Players who had the combination of the Cocoon and Clown Cartridge. The glitch had allowed up to 50 rounds in the rocket launcher, giving a very powerful boost for the player.
The problem is amplified as it exists in the PvP as well. This can allow players to have several rocket launcher ammo the moment they spawn in a match, breaking the game.
Given this new exploit, Bungie has assured fans that it is currently working on a fix. In the latest Weekly Update, Bungie is already investigating the bug.
"We learned that some Guardians had discovered a way to earn unlimited rockets, we knew it was time for a bug hunt. Rather than punish players for playing the game in a way we didn't predict, we've been waging an investigation into our code," said Bungie in the website.
To also take some precaution for other payers, Bungie has already cancelled the Trials of Osiris for the weekend. Iron Banner is also put on hold until the developer finds the solution to the bug.
At the same time, Bungie is also looking at adjustments made to matchmaking. The developer has received reports of longer matchmaking times and even more lags. The goal is to shorten the matchmaking time and reduce the lag in the ongoing process in the Crucible.
While all of that is going on, however, one fan has recently spotted an image, which could have leaked the next expansion for "Destiny." Over at Reddit, one Reddit user with the handle viking805fan had spotted a possible upcoming DLC.
Seen in the link above, the image shows a Guardian wielding a flaming weapon. Beside him are some dogs, and the whole thing is set among snow and ruins. More importantly, the image shows the title of the possibly next "Destiny" DLC: Rise of Iron.
While Bungie has not confirmed anything yet, there are already speculations as to where the DLC will take the game next. And from the title, Reddit users are speculating that it will involve the original nine Iron Lords.
MEET IBT NEWS FROM BELOW CHANNELS