Microsoft Surface Pro 5 release date, specs & features: Surface Pro 4 successor could be released with Windows 10 Creators Update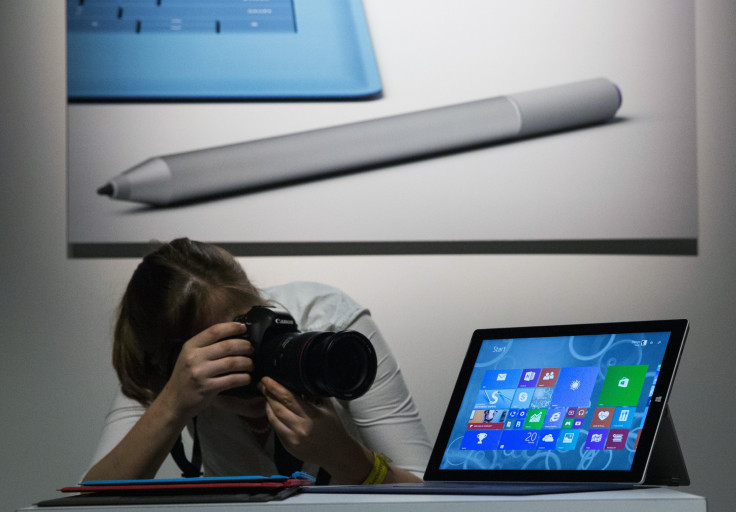 When it comes to the Microsoft Surface Pro 5 release date, details are still hazy. The device could be released in the spring of 2017; at least that's what tech enthusiasts believe. The Surface Pro 4 released in October 2015. Therefore, the Surface Pro 5 was expected in October 2016. However, Microsoft released the Surface Book i7 and Surface Studio in that month. The Microsoft Windows 10 Creators Update will happen during spring next year.
Hence, everybody is expecting the Surface Pro 5 to be released along with the Windows 10 update. Like the release date, the price of the highly-anticipated device remains a mystery though it is expected to be priced as its predecessor, depending on the configuration, writes Tech Times. The Surface Pro 4 was released to replace the laptop. Therefore, the Surface Pro 5 could sport even more impressive specs and features to take it to the next level.
Microsoft has recently gone into a deal with Qualcomm and has also shown the Windows 10 on an ARM processor. This means there is a high possibility that the Microsoft Surface Pro 5 will pack a quality Snapdragon chipset and not an Intel processor. An improved battery and LTE connectivity are also anticipated in the product. However, if the portability factor is taken into consideration, then an Intel chip will perhaps make more sense.
Microsoft's Surface Pro line has always aimed at providing desktop-like power combined with the portability of a laptop. Thus, one Surface Pro 5 with an Intel chip and another with a Snapdragon chipset are also highly possible. A lot has been said about the Stylus being made compatible with the device. A rechargeable battery can charge the stylus wirelessly when docked to the tablet.
While a 2K screen is anticipated in the Surface Pro 5, a higher end model with 4K capabilities is also reportedly being considered, writes NEUROGADGET. The USB Type-C ports could be used instead of USB 3.0 ports. Stay tuned on IBT AU for more updates on the Microsoft Surface Pro 5 device.
MEET IBT NEWS FROM BELOW CHANNELS