Microsoft Surface Phone may have a foldable screen; New patent hints at device with a flexible design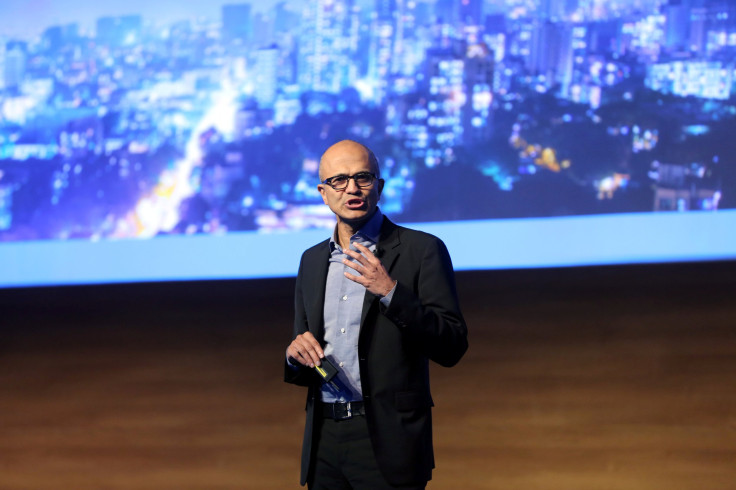 If latest reports are to be believed, Microsoft's new patent may have hinted at a Surface Phone with a foldable screen. The newly discovered patent shows a clamshell hinge device. It was filed in 2015 but became available only recently.
The patent has been shared online by Twitter user WalkingCat, who also provided a link to Free Patent Online page. While the Redmond tech giant has previously filed patents for hinged devices, this particular patent details both mobile devices as well as large, tiled devices. Basically, fans could be getting a multilayered screen made up of panels with curved edges. All these sit below a single upper layer. In fact, Microsoft wants to create a sort of an illusion with the curves so that the display seems hinge-free, writes the Indian Express.
However, the discovery of this patent does not in any way confirm that the Microsoft Surface Phone will be released soon. Companies file thousands of patents every year that never see the light of the day. If there is truly a Surface Phone in the works, only time will tell. But this hasn't stopped fans from speculating about the highly anticipated device. The anticipation reached top levels when Microsoft CEO Satya Nadella hinted that the smartphone will be a revolutionary device and the ultimate mobile device. The device in discussion could be used both as a tablet as well as a smartphone.
"In order to reduce and/or obscure the visibility of a support structure for a display panel, the present disclosure provides example display devices including curved or otherwise bent regions for directing light to a user's eye when the user's gaze is directed to a support structure at an edge of the display panel. In this way, when a user is viewing a region occupied by the support panel, the user may instead see light from the display panel showing the displayed object(s)," states the patent.
This all the more proves that the company is seriously thinking of developing a device with a flexible design. The company had filed patents earlier too for a flexible design. Another patent filing that surface in January gave fans a glimpse of how Microsoft is thinking about future mobile devices. The filing showed a tablet-sized device that could fold onto itself with the help of a hinge. Fans believe that it is high time that the company releases a Microsoft Surface Phone, especially after the massive success of the other Surface devices.
Rumours claim that the Surface Phone could be released sometime in 2018 or even 2019. The device could be using a Qualcomm Snapdragon 835 processor and run a 64-bit version of Windows 10 Mobile. Fans are expecting a new level of productivity because of the Windows 10 Continuum mode. The phone may also have the ability to connect to an external keyboard, mouse and display for running full desktop applications.
MEET IBT NEWS FROM BELOW CHANNELS