Microsoft offers to pay Macbook owners to switch to Surface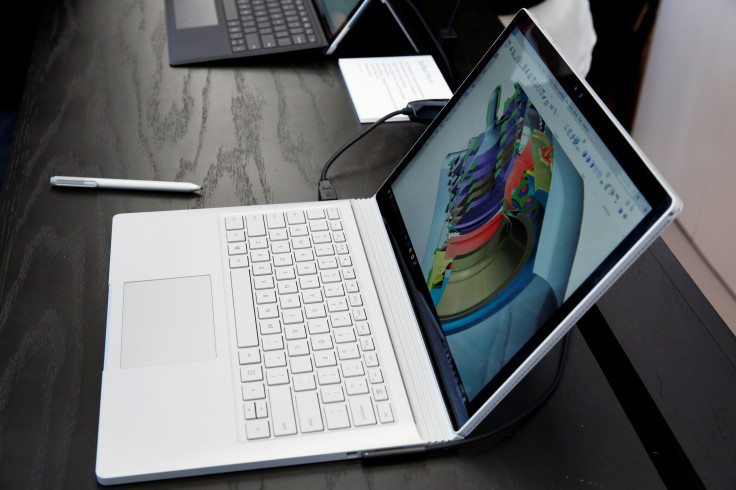 Microsoft is offering to pay MacBook owners to trade in their Apple laptops and use its Surface hybrid computers instead. The Windows-maker hopes that the strategy pulls off and takes a big chunk off of the sales of the Macintosh device.
Brian Hall, corporate vice president of marketing for Microsoft devices, has said that the Redmond-based tech giant has agreed to pay up to US$650 (AU$850) to any Apple laptop owners in the US who are willing to trade in their MacBook Air or MacBook Pro in exchange for a Surface Book or a Surface Pro at any official Microsoft store or its official website. This "promo" starts on Thursday.
During the Windows 10 event held in New York on Wednesday, Microsoft announced a number of new products, apps and updates. The offer coincides with the unveiling of the Surface Book i7's battery booster and improved graphics.
Apple will also host its own conference on Thursday and it is expected that the Cupertino-based electronics mammoth will present its revamped MacBook Pro. The premium laptop has undergone a large-scale upgrade for the first time since 2012 and will be supposedly equipped with an OLED touchscreen panel instead of function keys. The new MacBook Pro will also have Thunderbolt 3 USB-C ports and can reportedly be unlocked using Touch ID.
The new Apple laptop is not expected to have touchscreen displays. Windows devices have been known to bridge the gap between laptops and tablets. Apple refuses to utilise touchscreen technology on its MacBook, claiming it's nonsensical. Craig Federighi, senior vice president of software engineering at Apple, told CNET that his company has no plans to do such a thing.
"We don't think it's the right interface, honestly," Federighi said. "Mac is sort of a sit-down experience."
Microsoft, meanwhile, believes that lack of touchscreen capabilities on computers short-changes customers.
"At this point, they're really doing customers a disservice to not to have an option for touch on a MacBook," Hall said.
MEET IBT NEWS FROM BELOW CHANNELS