'Mario Kart 8 Deluxe' suffering from lag and connectivity issues on Nintendo Switch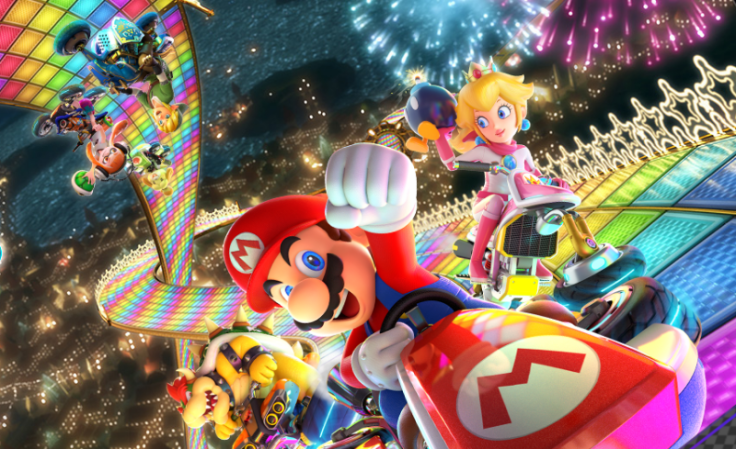 "Mario Kart 8 Deluxe," the Nintendo Switch port of the original "Mario Kart 8" that came out on the Wii U back in 2014, may have been celebrated by fans all over the world, but it is unfortunately not spared from facing early errors just like other video games do. As of late, several players have been reporting disconnection problems and lag issues when playing the game. Though its Wii U iteration was no stranger to such difficulties, the current problems are manifesting just a little bit differently in the Nintendo Switch version.
Whereas the original "Mario Kart 8" suffered from notable lags, the delays this time around affect how attacks take place on race tracks. According to comments made on the Nintendo Switch subreddit, some players have shared that their characters were being hit by items from opponents even prior to the attack making its strike. Typically, such attacks in "Mario Kart" games register these strikes the moment a character is hit. This time around, however, the lag makes these attacks appear prematurely.
"Far too often I will land a hit on an opponent, usually with a visual cue that it landed, like my character cheering, only for the player to continue on like nothing happened and, in battle mode, no points being given to me," writes Redditor NicolasNSane.
Game Rant points out that this is especially problematic for the game's balloon battle mode, which sees wins counted according to the number of strikes and dodges made on the track. The game mode becomes a struggle with the lag, as players are left in the dark as to when a strike is approaching their character.
On top of these delays, the game is also experiencing some troubles with connectivity, which ultimately affects its peer-to-peer connection for online multiplayer mode. Such issues have only escalated as more and more Switch owners purchase and play the game. If this is indeed the cause of the disconnection problems, the issue may only be aggravated even further, what with the game's rise in recent sales.
"I was watching streamers last night and basically every second game had them disconnected, seems like the servers might be overloaded," shares Dill3652, another Redditor in the same thread.
"Mario Kart 8 Deluxe" is now available on the Nintendo Switch. It was first released on April 28.
MEET IBT NEWS FROM BELOW CHANNELS