'Lucifer' season 3 episode 18: Love triangle in focus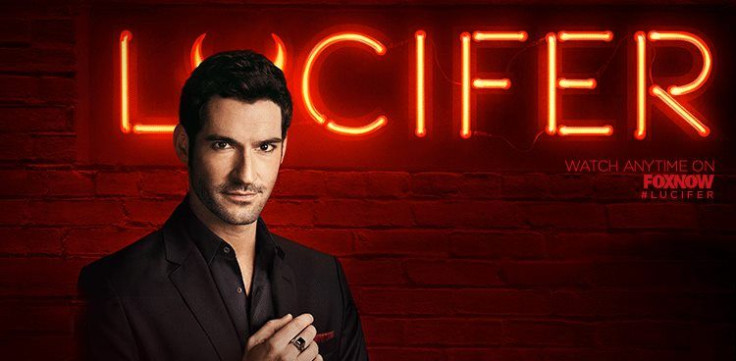 The love triangle will come into focus in "Lucifer" season 3 episode 18. After teasing the possibility in the past few episodes, the romantic aspect will now take centre stage with Morningstar (Tom Ellis) going to the extent of telling Pierce (Tom Welling) to back off.
In the last episode, Pierce realised he can have what Morningstar has, which should help make his life more bearable. The only problem is, he wants Chloe (Lauren German) to be part of it.
Morningstar has been sending confusing signals lately, especially in the last episode. Chloe doesn't know her partner is doing all this to protect her from the wrath of God. She made plans with Pierce once, and in the next episode she will go out with her boss once again.
The trailer for the next episode (see below) shows Morningstar feeling jealous about the chemistry between Pierce and Chloe. The lieutenant is a handsome man who has been complimented multiple times for having big, strong arms. Chloe, too, has complimented her boss in the past. Now that the detective's relationship with her partner can be described as complicated, to put it mildly, there may be room for some distraction.
Things will get so heated up that Morningstar will warn Pierce that there's room for only one immortal in Chloe's life, and that immortal is the devil. Pierce, however, may not back down. After spending thousands of years on earth and trying multiple ways to kill himself, he believes Chloe is the key to finding the happiness he is seeking.
In the midst of all the drama surrounding the love triangle, there's another case to solve. The LAPD is tasked with tracking down a serial killer who only targets couples in love. This time, Pierce will get involved in solving the case, and he will notice that it is connected to a murder he solved in 1958.
Credit: Lucifer/YouTube
MEET IBT NEWS FROM BELOW CHANNELS