Keystone XL pipeline approved, to create 50 permanent jobs in the US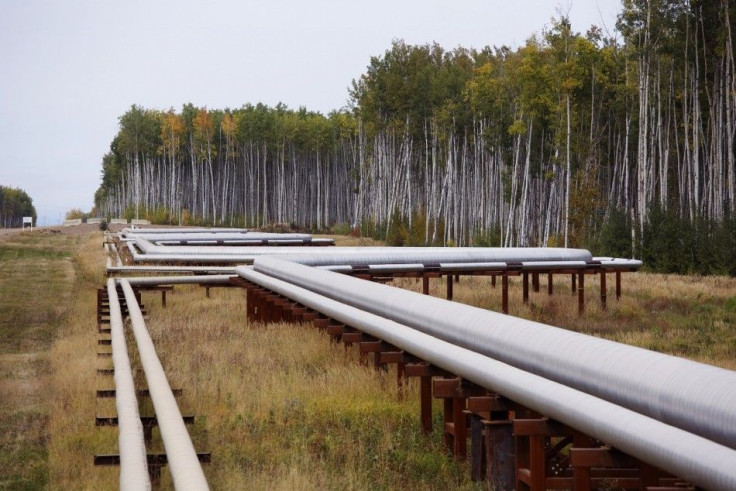 The administration of US President Donald Trump has approved the TransCanada Corp pipeline, which is expected to further cement the bonds between the two key North American producers. The US State Department reportedly said the Keystone XL pipeline will create 50 permanent jobs.
A spokesperson of the State Department told the Independent that the project will support at least 42,100 jobs and 50 permanent jobs. Thirty five of these jobs will be full-time and and 15 are temporary contractors.
State Department undersecretary Tom Shannon signed the permit for the pipeline project by TransCanada. "In making his determination that issuance of this permit would serve the national interest, the undersecretary considered a range of factors, including but not limited to foreign policy; energy security; environmental, cultural, and economic impacts; and compliance with applicable law and policy," a State Department spokesperson said.
The pipeline is also expected to boost the interdependence of the US on Canada, which supplies half of the almost 8 million barrels per day of oil imported by the US, as a source of imported oil. The pipeline is planned to take oil from the Canadian sands in Alberta down to Steele City, Neb.
In 2015, former US President Barack Obama vetoed the 1,700-mile pipeline permit because he believed that shipping dirtier crude oil into the US would not increase the country's energy security. Environmental groups say it will prop up the usage of carbon-heavy tar sands oil. This type of oil produces 17 per cent more greenhouse gases. "We cannot let the Trump administration undo the progress that people all over the country have made to ensure we avoid catastrophic climate change," Diana Best of Greenpeace said.
Greenpeace USA executive director Annie Leonard argued that the POTUS should rather focus his efforts on the clean energy sector rather than the potential of pipelines to create jobs. She added that it's in the clean energy sector where the country's future lives.
But the president assured US automakers that he would ease environmental regulations. "[Environmentalism is] out of control, and we're going to make a very short process," he said.
White House press secretary Sean Spicer said areas such as Dakota and Keystone pipeline can help create jobs, boost economic growth and tap into America's energy supply. He added that these are things that the president has been very clear about, and that the POTUS is "very, very keen in making sure we maximise use of our natural resources to America's benefit."
MEET IBT NEWS FROM BELOW CHANNELS