Kendall Jenner and Harry Styles relationship has a body odour problem, reveals 'Keeping Up With The Kardashian' actress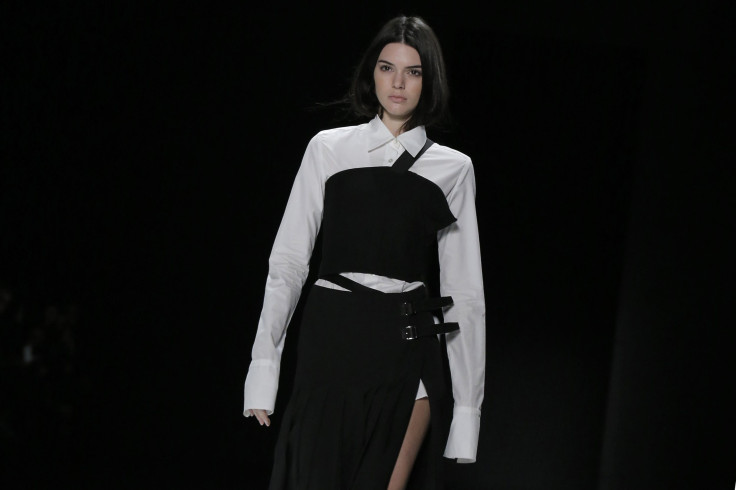 Kendall Jenner may have been fed up with Harry Styles' carefree attitude, which led to their breakup, but there is yet another weird reason. Apparently, Styles has a disgusting body odour and he refuses to use a deodorant. Styles is as carefree as it comes to personal hygiene, and that was a major turn-off for Kendall. She discussed it openly in one of the "Keeping Up With The Kardashians" episode.
The 20-year-old model and her 22-year-old One Direction star boyfriend have been linked romantically on numerous occasions but the two never made it official. Kendall was even forced to confront Styles about his body odour where she told him to shower more regularly and use deodorant, writes The Sun.
"I've asked him to shower more and told him a little deodorant never hurts," Kendall was heard saying in the episode.
Kendall's romance with Styles cooled off since their St Barts romantic trip. Probably body odour was the reason where Kendall could even stand close to Styles. However, Styles also was not looking for anything serious and may not be too heartbroken.
"They are still going to carry on as friends. Harry doesn't want to settle down so he would never get a serious girlfriend during this phase of his life ... in Harry's eyes it was never anything official," a source said.
In fact, Kendall's sister Khloe too thought of their romance as casual. In January, Khloe had said she didn't know if they were in a relationship. She said she felt people were weird with stuff nowadays and that she couldn't comment on the two's "title."
"I don't know if they've had the talk yet. Do people still have the talk? You need the talk … I don't believe in assuming what you are. That's ridiculous," Khloe had said.
MEET IBT NEWS FROM BELOW CHANNELS