'Jurassic World: Fallen Kingdom': 'Blowing up the island'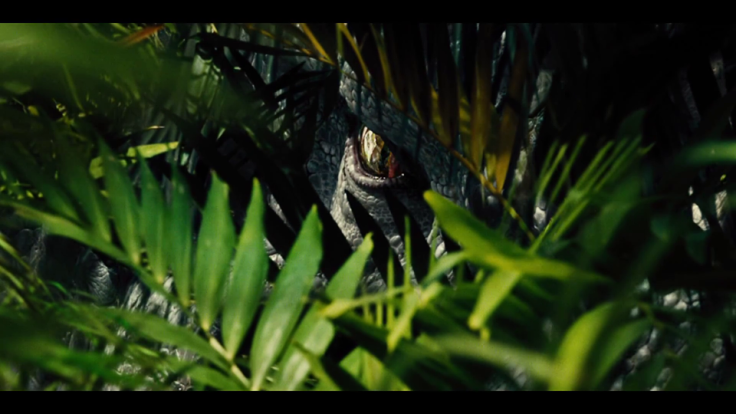 Ahead of the release of the first full trailer for "Jurassic World: Fallen Kingdom," a behind-the-scenes video has been posted online, teasing some of the scenes in the film. Fans are taken back to the park, and they also get to see terrifying dinosaurs the heroes will deal with this time around.
In the video (see below), the production crew can be seen creating some of the sets, as well as dinosaur animatronics of what appears to be Rexy, the old T-Rex featured in the 2015 film. There is also a new dinosaur that may be the next big baddie.
The behind-the-scenes video also shows a shot of Chris Pratt (Owen Grady) and the other cast and crew members filming a scene featured in the recently released teaser trailer. Pratt said that the movies from this franchise have always been "suspenseful and exciting." Now, they are telling "the next chapter."
Bryce Dallas Howard (Claire Dearing) said that the new movie is taking the franchise where they have never gone before. "We're literally blowing up the island," Pratt added. There are a lot of explosions featured in the video. The teaser has even shown an active volcano.
The director of the movie is J.A. Bayona, who said that he liked playing with suspense. Howard complimented the director by saying that he is a "genius" when it comes to "frightening people."
The video shows one of the terrifying scenes in the film, in which Claire and another character encounter a new dinosaur. It isn't clear what kind of a dinosaur this is. Entertainment Weekly shared the first look at this dinosaur.
Jeff Goldblum (Ian Malcolm) will be back in "Jurassic World: Fallen Kingdom." A scene in the video shows the character testifying as an expert on chaos theory.
Credit: Universal Pictures/ YouTube
MEET IBT NEWS FROM BELOW CHANNELS