June games for the PS4, Xbox One: 'Pac-Man 256,' 'Elite Dangerous Horizons,' '7 Days to Die'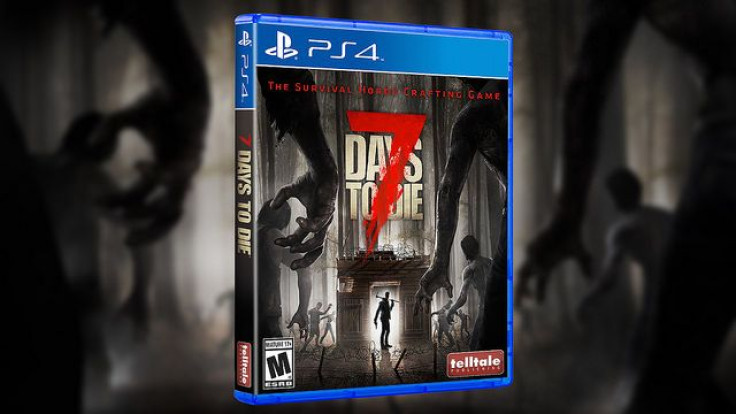 Microsoft has recently released the new lineup of Games with Gold for June 2016. While that ups the ante for the games coming to the Xbox One, the company has a few more up its sleeves, both recently released and coming sometime in the near future.
The first is "Elite Dangerous Horizons," set to come on June 3. While the PC will already get The Engineers DLC come May 26, Xbox One players will get a little later, but already with the base game intact with the two expansions, Windows Report stated. These expansions are Planetary Landings and The Engineers
This will allow customisation options for flight, trade and exploration, among others. It will also give new crafting opportunities and even a new Surface Recon Vehicle. For Xbox One players, there is a great benefit of extra features, including Private Group play. This is just the start of the expansions for both Xbox One and PC versions of the game, with more customization options and spacecraft waiting to be released.
Another title coming to the Xbox One—though this time, it will also debut on the PS4 and PC at the same time, is "Pac-Man 256." Fans of the retro classic title will see a revamped version to celebrate Pac-Man's birthday.
Bandai Namco announced via its official website that the mobile title "Pac-Man 256" is now coming to consoles and PC. Slated for a June 21 release on the PS4, Xbox One and PC, "Pac-Man 256" will have social sharing, 10 more unlocked themes, and local co-op multiplayer of up to four friends. As the title implies, the 256 glitch is still very much present and will come alongside power-ups.
Finally, The Fun Pimps' zombie survival title "7 Days to Die" is finally coming to the PS4 and Xbox One June 28. The title has already sold 1.5 million copies on the PC, and has been a celebrated open-world sandbox games that also features split screen and online experiences, PlayStation Blog reported.
The Fun Pimps will be working with Telltale Publishing and Iron Galaxy to bring the game to consoles. The developer has confirmed that there will be new features and exclusive preorder skins coming, including those from Telltale's titles. Check out the new developer diary video below for more on the game.
MEET IBT NEWS FROM BELOW CHANNELS