Jill Stein raises over $2.71M to challenge US election results in battleground states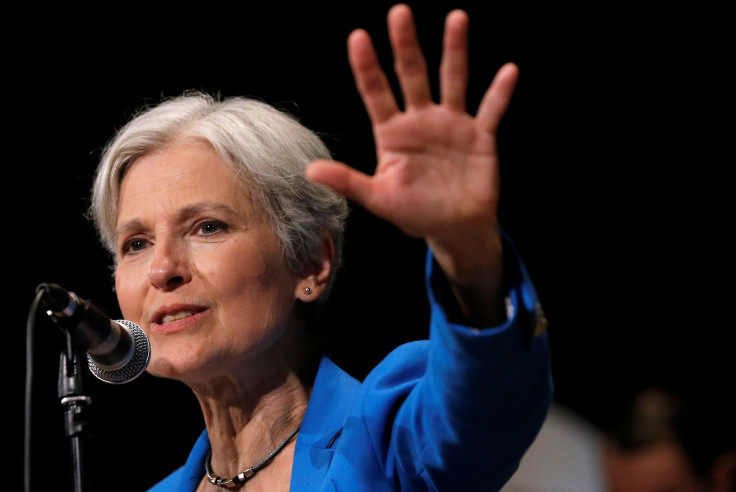 Green party's presidential candidate Jill Stein has raised over US$2 million (AU$2.71 million) in less than a day to request a recount in battleground states that include Michigan, Wisconsin and Pennsylvania.
Stein launched an online fundraising page to raise the donations to request a revaluation of votes in three key states. The fundraiser has successfully reached its goal of US$2 million by Wednesday midnight EST.
She has acted upon the request of several academic and activist groups, which alleged that foreign hackers may have interfered in the election systems. They requested concerned groups, including Hillary Clinton, to appeal for revaluation.
Stein said that she was acting upon the request because there was "compelling evidence of voting anomalies." She further stated that the data analysis released by state authorities indicated "significant discrepancies in vote totals.
"These concerns need to be investigated before the 2016 presidential election is certified," she said, adding, "We deserve elections we can trust."
Stein's campaign has made it clear that they are acting to ensure authentic results and not because of the possibility of winning from any of the three states.
Stein has successfully raised US$2 million required to request a recount in Wisconsin, of which the deadline is the same on Nov. 25. To challenge the results of other two states, Stein needs US$6 million to US$7 million (AU$8.14 million to AU$9.50 million), as reflected on the fundraising page. The deadline for requesting a recount in Pennsylvania and Michigan is Nov. 28 and 30 respectively.
Donald Trump has won by narrow margins in Pennsylvania and Wisconsin. He is likely to win in Michigan as well, where final result is yet to be declared. Trump's winning margin in Wisconsin is 0.7 percent and in Pennsylvania, it is 1.2 percent. In Michigan, Trump is leading by a margin of 0.3 percent.
MEET IBT NEWS FROM BELOW CHANNELS