Japan's Princess Ayako marries Kei Moriya, becomes a commoner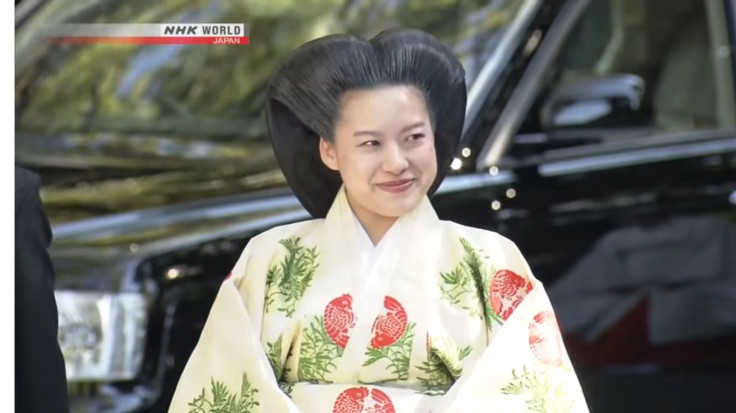 Japan's Princess Ayako has renounced her royal status to marry a commoner. The 28-year-old royal married 32-year-old shipping firm worker Kei Moriya on Monday, effectively making her a commoner as well.
Ayako is the youngest daughter of the late Norihito, Prince Takamado, and Hisako, Princess Takamado. Her father was a first cousin of the current Emperor of Japan, Akihito, and was the seventh in line to the Chrysanthemum Throne before his death.
In Japan, the Imperial House follows a male-only succession, which means only male heirs could succeed the throne. The princesses, or those born into royalty, will be required to give up their royal status when they marry someone who is not a royal or does not have aristocratic family ties. The male members of the family are not bound by the same rule.
This is why when it was announced in June that Ayako had been engaged to Moriya, it was expected that she would also be relinquishing her royal status.
On Monday, the couple married in a private ceremony attended by close family members at the Meiji Shrine in Tokyo. Ayako wore a traditional light yellow kimono with pink flowers and green leaves embroidery. She changed into a more formal Shinto-style robe before the ceremony began. She had a red kouchiki, or a "small cloak" with long, wide sleeves. Moriya wore a black morning coat with grey pin-striped trousers and a silk hat that belonged to Prince Takamodo, according to CNN.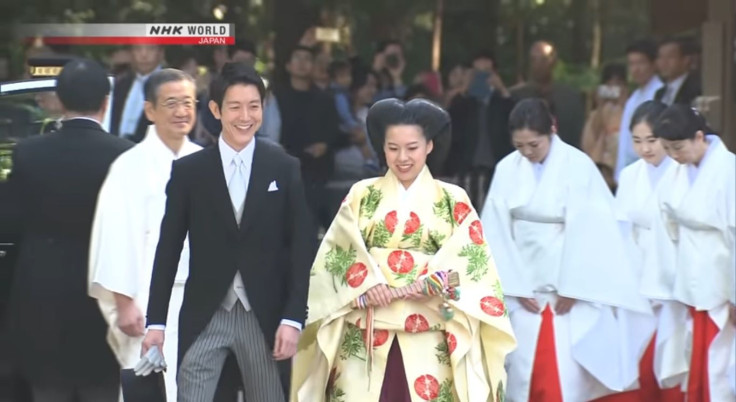 She arrived as a princess and emerged as a civilian following her wedding. But the Japanese Imperial family did not just leave her with nothing. The former princess was gifted a lump sum of 106.75 yen (AU$1.3 million) by the Japanese government.
"I am awed by how blessed I am," Ayako told reporters following her wedding. "I will leave the Imperial family today, but I will remain unchanged in my support for his majesty and her majesty."
Her new husband said he thought Ayako looked "beautiful."
"I would like to support her firmly and, hand in hand, build a happy family with lots of laughter," he said.
MEET IBT NEWS FROM BELOW CHANNELS