'Jane the Virgin' Season 2, Episode 19 Recap, Spoilers: Bad news for Michael, more problems rising (Review)
'Chapter Forty-One' original air date on The CW: April 25, 2016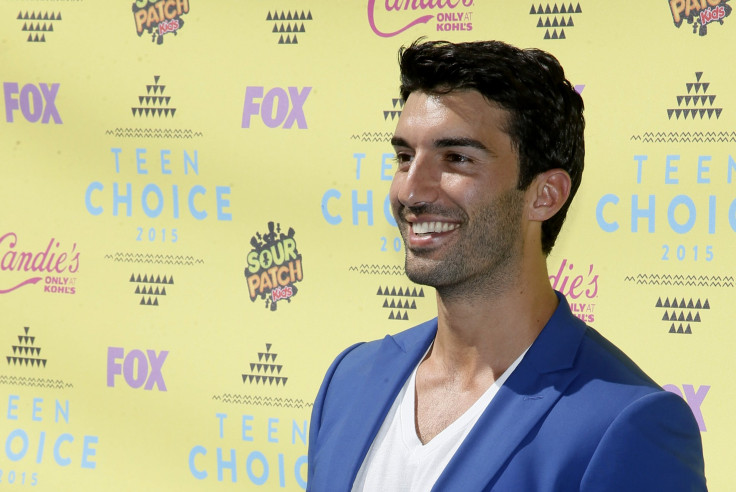 In "Jane the Virgin" Season 2, Episode 19 a.k.a. "Chapter Forty-One," Jane Gloriana Villanueva (Gina Rodriguez) comes to terms with her real passion in life. Meanwhile, Michael Cordero (Brett Dier) receives terrible news at work. At The Marbella, Rafael Solano proves he trusts his brother Derek Ruvelle (Mat Vairo).
Spoiler alert: This review recaps the highlights of the April 25 episode of "Jane the Virgin" Season 2. Watch the next episode trailer below for more spoilers.
Jane tries to earn more income by taking up extra shifts at The Marbella and writing a college essay for a rich kid. She juggles multiple gigs to help out her future husband, who gets unofficially fired in connection to some fresh media attention on Sin Rostro's case. This is not the only bad news in "Jane the Virgin" Season 2, Episode 19.
While exhausting herself with various jobs, Jane realizes that her passion is her baby son Mateo. Her epiphany leads her to agree with Rafael's wish to be with Mateo for a whole month sometime in the future.
Anezka, Petra and Jane in 'Chapter Forty-One'
Anezka (Yael Grobglas) starts working as a waitress, but she's been terrible. Jane gets assigned to train her. Anezka tells her twin sister Petra that Jane is awesome, but Petra is already having a bad bout of jealousy, because Rafael trusts Jane so much. So Petra starts ranting, explaining their love triangle history to Anezka. Petra is trying to manage her feelings, but Anezka sees an opportunity to show her sis some real support.
In an effort to destroy her sister's competition, Anezka quickly hatches a plan that could jeopardise Jane's life and career. This develops within the final moments of "Chapter Forty-One" so consequences could unfold in the next episode airing on May 2 on The CW.
Jane and Michael in 'Chapter Forty-One'
Things are generally not good for Jane and her future husband, but they are getting by. Michael gets a temp job as security guy on the set of "Tiago," thanks to Jane's pro-nepotism dad, Rogelio De La Vega (Jaime Camil). But the Narrator warns that things are going to get worse in "Jane the Virgin" Season 2. This fuels the speculation that Michael could die in the finale. Will the series bring Jane to that kind of gloomy place?
In other developments: Xiomara (Andrea Navedo) tries out acting in "Tiago," but realises it is not for her. While on the set, Xo notices that her ex-boyfriend Rogelio is in-love with the show's writer, Dina Milagro (Judy Reyes). In the midst of all these, Raphael and Jane settle an official custody arrangement for baby Mateo, as Petra reviews the trust fund that Rafael arranged for their twins, Anna and Elsa.
Rafael, Michael and Derek in 'Chapter Forty-One'
Previously, it is revealed that someone is running a surveillance on Michael. Then the newspaper story comes out. It appears things are about to get worse for Michael, and Derek may be involved.
When the newspaper story came out, Derek angrily confronts Rafael about his boat, or how it figured in the Sin Rostro-Mutter investigation. Rafael eventually admits that there was a time when he did not trust his brother, but things have changed. Derek is pleased with the apology. As he leaves Rafael's office, he calls someone and gives a go signal to take someone down. Could it be Michael Cordero, or is this about Rafael's insider trading mistake?
What happens next in 'Jane the Virgin' Season 2, Episode 20? (Spoilers)
The Villanueva family is celebrating their Mother's Day tradition for the first time with Jane as a mom. Petra is inviting the Villanueva's for brunch, tho. Meanwhile, Jane's dad Rogelio will need some Judy-related help. On top of these, Jane has to fix Anezka's mess.
WATCH: 'Jane the Virgin' Season 2, Episode 20 Promo Video (The CW on YouTube)

MEET IBT NEWS FROM BELOW CHANNELS