James Packer email love notes to Mariah Carey leaked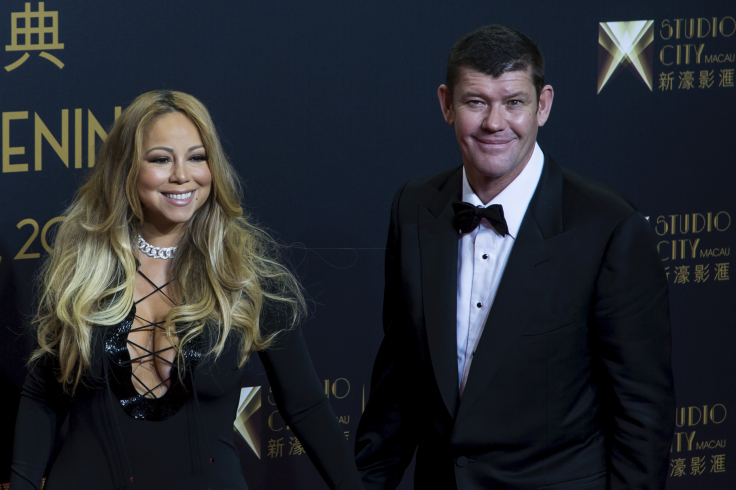 Australian billionaire James Packer's emails to Mariah Carey that were leaked on Monday showed that he was head-over-heels for the 46-year-old singer a month before their breakup.
In James' email obtained by TMZ, he referred Mariah as MCP, a.k.a. Mariah Carey Packer. A few weeks earlier, Packer also sent emails to Mariah saying that he's in love with the singer.
"I'm in love with you and can't wait to get married and be together forever." The email comes with a subject line "Will U marry me soon MCP pls -:)))))."
In the same email, he wrote, "There's a song I'm listening to now that's got lots of meanings and I hope it makes u smile. When you get caught between the moon and New York City best that you can do is fall in love."
"All my love, laughter, light, respect and appreciation and admiration ... Thank you my fiancee and soulmate," Packer also wrote in the email.
According to TMZ, Mariah gave James a wedding band as a birthday present just a week before the ill-fated yacht vacation in Greece.
Mariah believed that James' right-hand guy, Tommy Davis, was responsible for ruining their relationship. The singer said that Davis began questioning James' spending and he targeted the gifts she received from James. The singer also believed that James has not been himself since the questioning happened.
Mariah allegedly demanded James a settlement in the result of the breakup. She wanted her ex-fiancee to pay her US$50 million (AU$65.1 million) to compensate for uprooting her and her two kids to leave New York and stay with him in California.
A source tells the New York Post that Mariah's not getting the money from James and there were no negotiations since they have not spoken since the split.
MEET IBT NEWS FROM BELOW CHANNELS