Israeli news anchor breaks down announcing program's abrupt cancellation live on air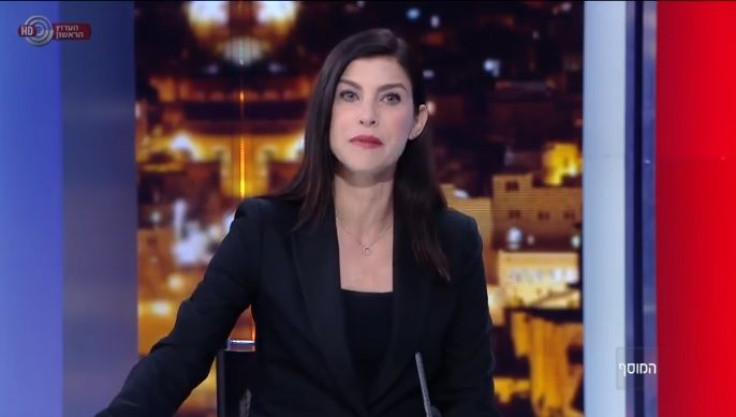 An Israeli news anchor has been told that their show was abruptly cancelled during a live broadcast. Geula Even couldn't stop her tears from flowing as she announced to viewers that "Mabat LaHadshot" ("A Glance at the News") had been shut down and the rest of the program would not continue anymore.
In the video, Even said that the 49-year-old early evening news program, a public broadcast funded by the government, was being replaced by a streamlined public broadcast and thus was ordered to cease operations immediately. "We are now getting breaking news, a statement from the parliament," Even said. "Actually, tonight will be our last program. This is our last edition, so the rest of this program is irrelevant."
Haaretz reports that the show's sudden cancellation was announced to the staff a few hours before airtime on Tuesday and that the broadcast would cease Wednesday morning. Employees thought their last broadcast would be on May 15. The staff ended the program by singing Israel's national anthem, "Hatikvah" (The Hope).
The news presenters and staff were understandably upset by the turn of events. Commentator Yaakov Ahimeir said they were not even been given an opportunity to say farewell properly.
Prime Minister Benjamin Netanyahu said that the shutdown of "Mabat" was necessary to reform the public broadcast system. The replacement would be streamlined into a cheaper and less bureaucratic broadcast that reports news using smaller number of staff. The new organisation is expected to be officially announced on Monday.
Nevertheless, Netanyahu slammed the abrupt cancellation of the program, saying the way it was handled was "disrespectful and dishonourable." A statement from his office (via Times of Israel) reads, "The prime minister heard about it from the media. He did not support the move and it was not done with his knowledge. He is also not authorised to make such a decision."
The Israeli Broadcasting Authority, which aired "Mabat," employed 1,500 employees. It has rehired about 500 for the upcoming replacement organisation.
Channel 1 Israel/YouTube
MEET IBT NEWS FROM BELOW CHANNELS