Israel PM Benjamin Netanyahu's wife, Sara, charged with fraud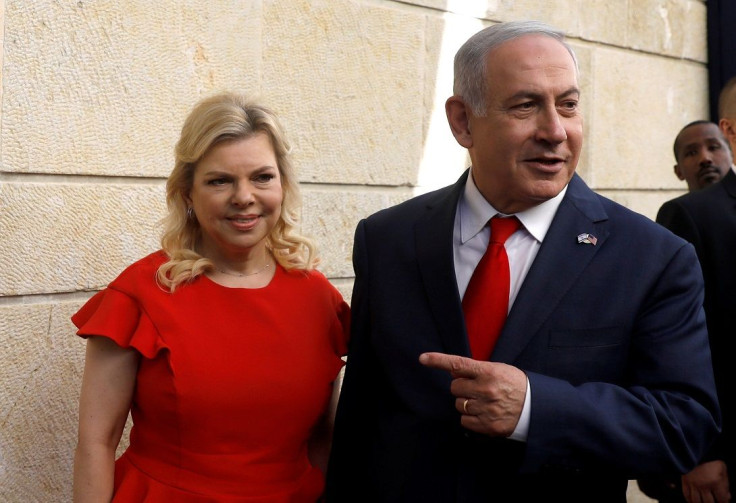 Sara Netanyahu, the wife of Israeli Prime Minister Benjamin Netanyahu, has been charged with fraud. She allegedly misused 359,000 shekels (AU$134,250) of public funds to pay for expensive meals from 2010 to 2013.
According to the indictment on Thursday, Mrs Netanyahu spent 359,000 shekels for catering services at the prime minister's official residence. This is in violation of the laws barring the residence from ordering in meals and hiring private chefs during periods when they have a cook in residence.
She allegedly conspired with a senior staff to hide the fact that the meals were not eligible for reimbursement. Ezra Seidoff, a former deputy general of the PM's office, was also indicted by the Jerusalem District Attorney's Office.
Mrs Netanyahu also alleged directed staff at the residence and another employee to hide the fact that cooks were employed in the residence. A former housekeeper, Meni Naftali, later sued the Netanyahu family and the Israeli state for damages over his alleged treatment by Mrs Netanyahu.
The charges were the result of years of investigation into her official expenses. Last year, Attorney General Avichai Mandelblit announced he was considering charging the prime minister's wife over allegations following a long-running investigation.
Her lawyers have called the charges as "false and delusional." If convicted, she faces a maximum sentence of five years in prison.
Mr Netanyahu, who is under investigation himself on suspicion of corruption offences, has angrily defended his wife, saying she was a "strong and honourable woman."
The prime minister and his family are suspected of receiving one million shekels (AU$373,740) worth of luxury items from wealthy personalities in exchange for financial or personal favours. Mr Netanyahu called the allegations against him a "witch hunt."
"I will continue to lead Israel responsibility and faithfully as long as you, the citizens of Israel, choose me to lead you. I am certain that the truth will be revealed. And I am certain in the next election, which will be held on schedule, I will earn your trust again," he said in a statement.
MEET IBT NEWS FROM BELOW CHANNELS