Increase In Terrorist Attacks Likely Follow Ukraine Invasion: IEP Report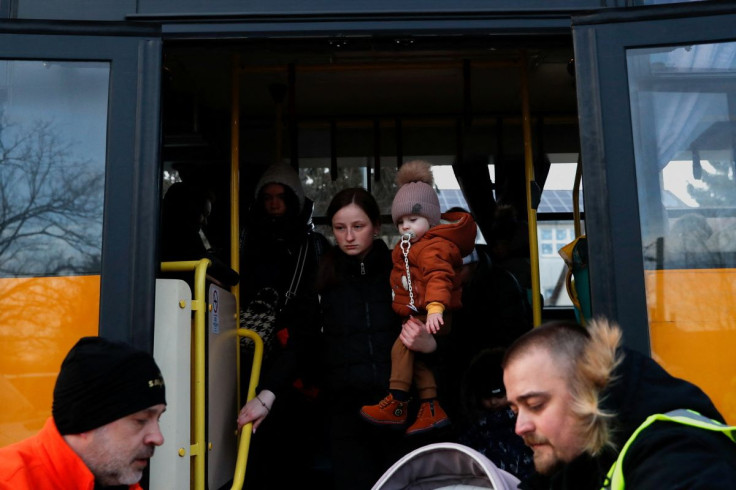 The Institute of Economics and Peace (IEP) on Wednesday released the Global Terrorism Index 2022, which warned Russia's invasion of Ukraine will lead to a rise in terrorist attacks in the region.
"The Ukraine conflict is likely to drive a rise in traditional and cyber terrorism, reversing previous improvements in the region," read a press release on the report.
In 2021, there were 119 countries that reported no deaths from terrorist attacks, the best year since 2007, according to the index. That was partly due to the COVID-19 pandemic, with the IEP warning that the removal of pandemic-related restrictions will coincide with the rise in terrorist attacks.
Still, terrorist activity is more likely in places where there is more conflict. The recent attacks in Ukraine may mean a jump in terrorist attacks in the region, which was the case in 2014 with "The Revolution of Dignity," also known as the Maidan Revolution in Ukraine.
"Ukraine is likely to see an uplift in terrorism. In the 2014 crisis, the country recorded 69 terrorist attacks. Of serious concern are the knock-on effects of cyber terrorism to other countries," the IEP warned.
Even U.S. businesses and lawmakers have raised concerns of Russian cyberattacks on the U.S. which could target the economy, law enforcement, and defense capabilities, among other areas of concern.
However, Ukraine will likely feel the brunt of these attacks even with the hacker group Anonymous turning its attention to Russia, wreaking havoc on government websites and television. Still, cyber attacks have become more common for terrorist groups to use.
"In addition to cyberattacks on Ukraine, Russia has been credited with attacks on many other countries. It is possible that the threat of cyberterrorism will rise globally alongside the escalation of the Ukraine conflict," the IEP's press release read.
Separatists in Ukraine raise security risks in the country, as do those in Russia protesting against the invasion of Ukraine. An increase in potential terrorist attacks in Russia is also a concern, with protests across the country increasing over the continued invasion that shows no signs of slowing down.
"The Ukraine conflict is likely to reverse gains in Russia and Eurasia, which recorded the largest improvement on the GTI [Global Terrorism Index] in 2021," according to the IEP.
The IEP warned that the more recent attention on Ukraine should not detract from the conflicts ongoing around the world, including the rise of terrorist groups in Sub-Saharan Africa, specifically the Northern African region referred to as Sahel.
Myanmar also recorded the largest number of terrorist deaths in 2021 and the Islamic State (IS or ISIS) has replaced the Taliban as the most deadly terrorist group in the world.
"As conflict in Ukraine dominates global attention it is crucial that the global fight against terrorism is not sidelined," said Steve Killelea, Founder and Executive Chairman of the IEP.
MEET IBT NEWS FROM BELOW CHANNELS