HTC Vive 2 release date still unknown; HTC Vive VR video theatre very realistic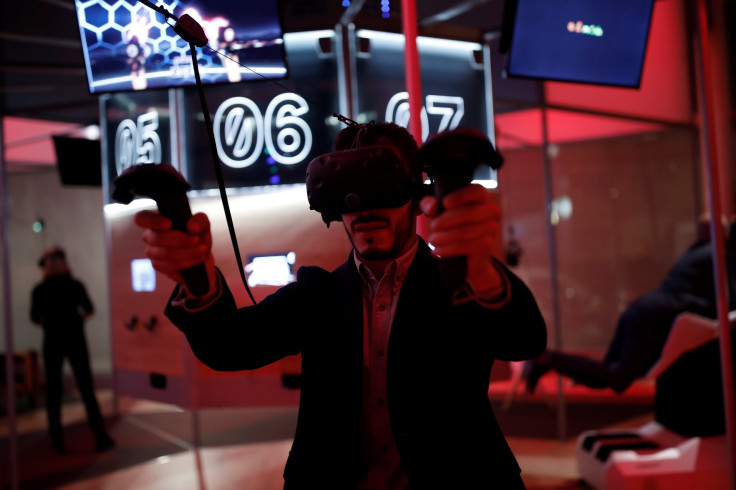 There is no official confirmation as to when the HTC Vive 2 will be released. It is also unclear whether HTC will use the phone or the console model. The VR system may be made wireless as in September 2016 Bulgarian company Quark VR was reported to be working with HTC to build a wireless prototype.
HTC Vive 2 resolutions may go higher and a pair of 4K screens may also be added. Full body tracking may be the big feature in HTC Vive 2, writes Tech Radar.
Meanwhile, HTC Vive users will be elated to hear that Vive Video now supports all kinds of media such as 2D, 3D, 180-degree or full 360-degree. Oculus and PlayStation VR already have their VR video theatres and now HTC has taken similar strides in that department. It also has options to make the cinematic environment a highly realistic theatre free of distraction. Moreover, positional sensors enable wearers to roam around in surround videos and watch the movie from a changed perspective.
According to Engadget, even though HTC Vive owners have the Vive Home Cinema app and many third-party players to choose from, this HTC Vive VR video theatre is much more polished. Users can get the app from the Viveport app store. More details can be found at the Vive Blog.
Moreover, HTC has also launched a new seed program wherein the manufacturer has handed out 1,000 Vive Tracker units to developers and accessory manufacturers so that they can bring new form factors to VR with full motion tracking, reports MSPoweruser. The company is also accepting applications from individuals who can try out the accessory for free. It will accept application till Feb. 7 and those interested must also inform HTC why their project will make people think of VR in a different way.The Vive Tracker connects wirelessly to HTC Vive and enables the device to attach to physical objects or interesting new form factors. The accessory is for VR content creation.
MEET IBT NEWS FROM BELOW CHANNELS