HTC Vive 2 launch: New wireless and 4K VR headset to be revealed at CES 2017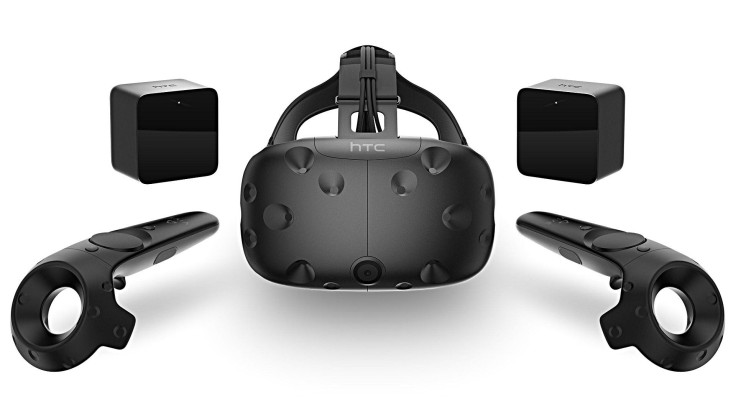 HTC is set to launch a new VR headset at next year's Consumer Electronics Show (CES 2017) according to new reports. The second-gen HTC Vive is reportedly going to pack new features and is projected to be a significant improvement over its predecessor.
READ: HTC Vive receives major virtual reality (VR) boost: HTC launches new app studio and game
The fresh news comes from HTC's home country of Taiwan. The company plans to rid its new virtual reality device of HDMI and USB cables and use a wireless transmitter instead, according to Taipei's Central News Agency as cited by Android Headlines. The upcoming VR headset, said to be marketed as HTC Vive 2, is reportedly going to feature two 4K displays with remarkable refresh rates of 120Hz. In comparison, the current Vive has a 2160 x 1200 pixel resolution (1080 x 1200 per eye) and a 90Hz refresh rate, which is similar to that of the Oculus Rift.
The Vive VR headsets are developed by HTC in collaboration with the American video game developer and digital distributor Valve. The first operational HTC Vive prototype was initially revealed at last year's Mobile World Congress (MWC 2015) but the actual launch didn't happen until April of this year due to various postponements. The HTC Vive was made available for pre-order by the end of February and quickly became popular.
READ: HTC 10 vs Samsung Galaxy S7 camera comparison: What sets them apart [VIDEO]
More than 100,000 units of the HTC Vive were sold a few months after it was launched despite its hefty US$799 (AU$1,104) price tag. But HTC's virtual reality device couldn't keep up and was reportedly outperformed by much affordable rivals Oculus Rift and Sony PlayStation VR in terms of sales. The Oculus Rift currently has a US$599 (AU$828) price tag while the PlayStation VR is sold at US$399 (AU$549).
HTC is expected to launch the HTC Vive 2 at the CES 2017 trade show. The event will be held in Las Vegas, Nevada from January 5 to 8.
UPDATE: HTC officially denies Vive 2 reports: No wireless and 4K VR headset to be revealed at CES 2017
MEET IBT NEWS FROM BELOW CHANNELS