How to get away with murder? Most popular UN Library book in 2015 about immunity from war crimes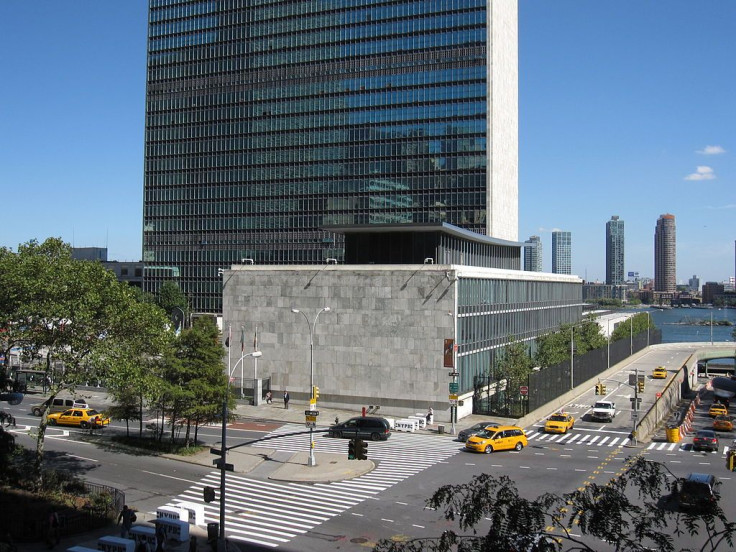 A simple tweet by the mostly social media-silent UN Library about its most borrowed book of 2015 has shocked a number of social media users.
The book in question, titled 'Immunity of Heads of State and State Officials for International Crimes,' isn't a UN document like most of the library's assets. Instead, it was written by University of Lucerne student Ramona Pedretti, based on her doctoral thesis about whether heads of state can be charged in foreign courts.
The UN Library, or the Dag Hammarskjöld Library at the United Nations Headquarters, serves Member States delegates and secretariat staff, including those many would deem suitable of being hauled to Hague.
The "academic book concerning international laws on immunity" (in the UN Library's words) finds that current heads of states cannot be prosecuted overseas, although this immunity does not apply to past leaders.
This conclusion derives from the two forms of immunity in international law – Immunity ratione personae, which prevents incumbent heads of state from being subjected to foreign criminal jurisdiction, and which Pedretti concludes is absolute.
On the other hand, immunity ratione materiae, which "protects official acts from scrutiny by foreign courts", may be an invalid argument for leaders who have left office, such as the case of Augusto Pinochet's arrest by Spain.
What was our most popular book of 2015? Find it in our library catalogue! https://t.co/hmfeCmGKCj (UN only) pic.twitter.com/niGXUxHtGt

— UN Library (@UNLibrary) December 31, 2015
Understandably, some Twitter users were quick to challenge the Library's post, with one commenting that the book being the most popular of 2015 was "somewhat disconcerting," and another asking if the account was joking.
@UNLibrary UN bodies most popular library read of 2015? 'How to get away with International Crimes if you're a Head of State'

— indigo.life (@thekamwai) January 7, 2016
@UNLibrary I seriously just had to make sure that this wasn't a parody account. Holy smokes.

— Ken Peterson (@Kenjamin12) January 6, 2016
Some even claimed that the 'brag' was shameful.
@UNLibrary are you joking? Dont brag about this guys

— Dong (Jake) Kim (@JakeWKim) January 6, 2016
@UNLibrary so they know what war they can start and not be held accountable. IT's shameful you would brag about this.

— Jay Moore (@KM4JOJ) January 6, 2016
If you're interested in having a read of the book, it can be found here.
MEET IBT NEWS FROM BELOW CHANNELS