'Gotham' Season 2, Episode 7 Recap: 'Mommy's Little Monster'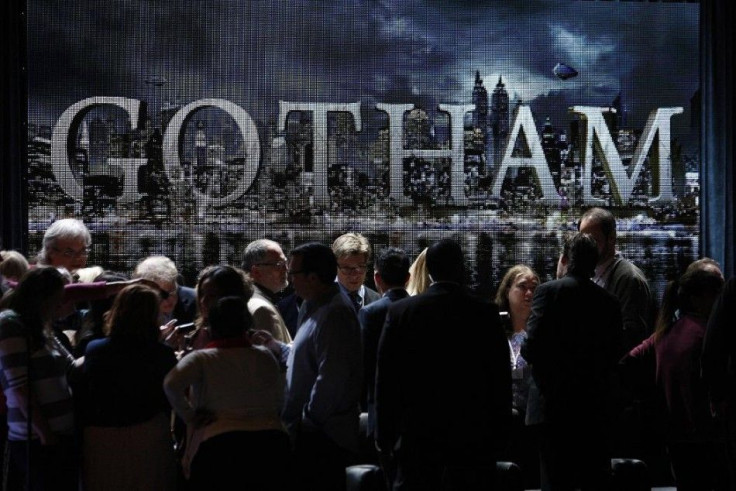 All hell breaks loose in this week's episode of "Gotham." Penguin (Robin Lord Taylor) finally finds out where his mother is being kept but his war against Theo Galavan (James Frain) is far from over. Galavan gets elected Mayor, but his position is threatened when Jim Gordon Ben McKenzie) learns the truth about him.
In the episode titled "Mommy's Little Monster," Butch leads Penguin to an abandoned warehouse where his mother is being kept by Theo Galavan. He finds his mother there, but Theo and his sister Tabitha (Jessica Luucas), are waiting for him. Butch turns on Penguin and shoots Penguin's other bodyguards.
The Galavans release Penguin's mother but the joy is short-lived. Tabitha stabs her in front of Penguin just to taunt him. She dies in his arms and Penguin goes over the edge. He tells Theo he knows about the Galavans' family history and his vendetta against the Waynes. They get into a violent confrontation and Penguin manages to escape.
Galavan is still on track to become Mayor so he goes to the Gotham City Police Department to tell them that Penguin tried to kill him. Penguin becomes the GCPD's most wanted criminal and they begin a massive manhunt.
Jim is suspicious of Galavan because he thinks Penguin is acting out of character. He thinks something else is driving Penguin to go after Galavan. Jim and Harvey visit Butch to try to gain more information and Butch tells them the whole story about Galavan and Penguin's mother. The story is far-fetched but Jim is inclined to look into it. He knows he needs to find Penguin alive to confirm the allegations.
Galavan finally gets elected as Mayor and he throws a victory party. Penguin boldly goes after him at the bash and Jim does his best to protect the Mayor and to keep Penguin alive. When the three of them come face to face, Penguin confirms what Butch said. He tells Jim exactly how Galavan killed his mother in front of him.
Jim's doubts ring true and he finally finds out that he was right to become suspicious of Galavan. Penguin hints that he knows more useful information about the new Mayor's real agenda. Unfortunately, Tabitha shoots him and he isn't able to tell Jim everything. He manages to escape, but he's said enough.
While the rest of Gotham is oblivious, Jim is now aware that their new Mayor has something to hide. He declares war on Galavan straight to his face and the Mayor boldly accepts his challenge.
Elsewhere, Ed Nygma's (Cory Michael Smith) alter-ego hides Kristen Kringle's dead body at the GCPD. Ed frantically looks for it before anyone else finds it first. His split-personality leaves riddles for him to solve, and he struggles with them. In the end, he figures out that the body is at the Medical Examiner's office. He finds the body but Dr. Lesley Thompkins walks in on him.
Ed manages to sweet-talk her out of the morgue before she sees Kristen's body. He struggles with his feelings about the close call. He is afraid to be found out but at the same time, he enjoys the rush of adrenaline that came over him when he realised he might have to kill the doctor, if she finds out what happened to Kristen.
Bruce Wayne is also dealing with some girl trouble. His new flame, Silver St. Cloud (Natalie Alyn Lind), just met his old friend, Selina Kyle (Camren Bicondova). Selina sees through her evil intentions immediately but Bruce is blinded. He chooses Silver, but Selina isn't one to give up so easily.
"Gotham" returns next Monday at 8:00 PM ET on FOX.
Contact the writer at feedback@ibtimes.com.au or leave a comment below:
MEET IBT NEWS FROM BELOW CHANNELS