Google Nexus 7 (2017) release date, news and update: Tablet may run on Android 8.0 OS and ship alongside Pixel 2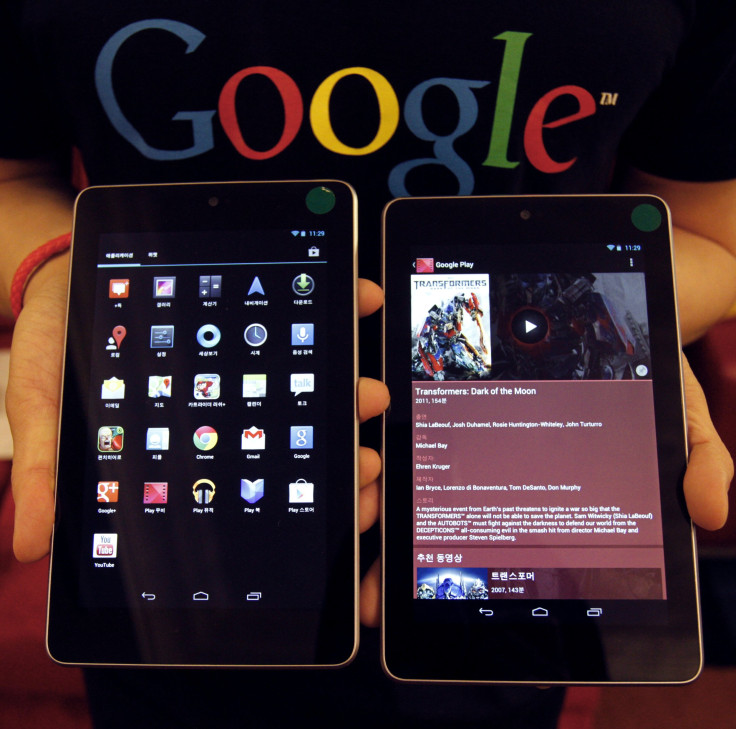 Google Nexus 7 (2017) is expected to provide a pure Android experience. It makes sense for the search giant to refresh the tablet, more so to beat the competition.
Currently, Android fans are being forced to purchase tablets of other manufacturers for a pure Android experience. Samsung has been on the top of the game by producing some pretty amazing tablets, such as the Galaxy Tab S3. Google is surely losing out, and before its fans lose hope on a Nexus 7 refresh and switch entirely to other manufacturers, it needs to do something about it. Fans have been demanding refresh for a long time now. It can be a problem for Google if it does not listen to its fans.
The Google Nexus 7 (2017) has been intensely speculated. Thousands of rumours keep hitting the Internet every now and then. In fact, many believed that Google would unveil the refreshed tab in 2016. However, Google was perhaps too busy with its Pixels. Now the time is fast approaching for the Pixel 2 and Pixel 2 XL to be unveiled. Google's fallout with Huawei was reportedly the main cause of delay, as Huawei did not want to be the search giant's anonymous manufacturer. It was rumoured that Huawei had already started manufacturing the tablets.
This was totally uncalled for and unexpected. Google and Huawei have collaborated many a time in the past. The Nexus 6P was one such product. The moment Google asked the other to stop using its logo on the devices, that was the start of the rift. However, all that is history now. Now that Google knows there is still demand for the Nexus 7 (2017), it is possible that the comp[any may roll out the refreshed version by the end of this year. According to GigJets, rumours are pointing towards a Google-HTC partnership.
If this turns out to be true, the companies will take at least a couple of months to really start mass production of the Google Nexus 7 (2017). Moreover, Google has also launched the developer preview of Android 8.0. Thus, the Nexus tab will surely ship with this Android version. Google still has a lot of work left to make this upcoming OS ready for the public. It is highly possible that the tab may be unveiled along with the Pixel 2 and Pixel 2 XL smartphones. Stay tuned on IBT AU for more updates on the Google products.
MEET IBT NEWS FROM BELOW CHANNELS