Google car update: Waymo's main advantage is in its self-driving technology; Alphabet's infrastructure & resources to be used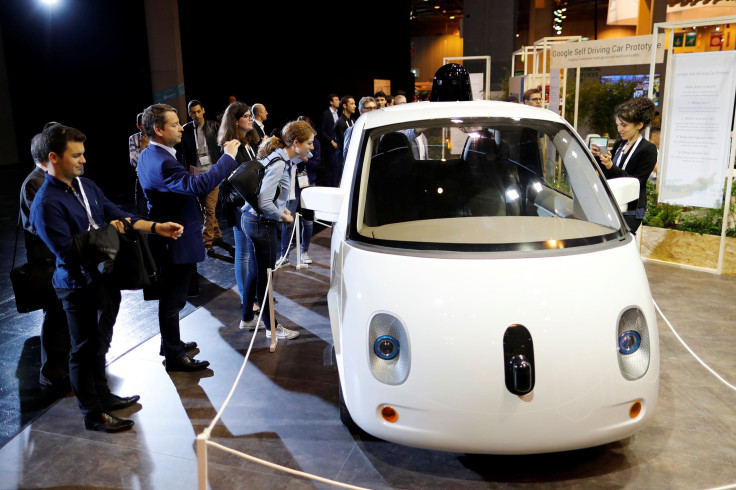 Alphabet Inc is separating the Google car project and from now on it will be a separate entity named Waymo. This way, the self-driving car project can focus on changing the transportation industry. This shows that Google is close to bringing the car to public. No deals have been announced yet though this is a move to finally monetise the research at a time when competition is fierce.
Waymo's chief executive John Krafcik believes the recast indicates the maturity of Google's technology as he assured Waymo's self-driving tech will be used in all areas. The Google car program is now in its seventh year and has been at the forefront of self-driving technology, reports Yahoo! Sports via Reuters. The Google car will have a lot of competition from companies such as Apple, Uber, Tesla and other traditional car manufacturers.
Interestingly, Krafcik said that Waymo has little interest in producing self-driving cars. Rather, it is interested in developing the technology to drive them.
"We will continue to have access to infrastructure and resources Alphabet provides, but in this new world as Waymo we also have this feeling like we are a venture-backed start-up," Krafcik said in a press conference.
The move to separate the Google car project from parent company Alphabet Inc was announced on Tuesday at an event in San Francisco. Before Waymo, Alphabet Inc was developing autonomous vehicle technology as part of its secretive research unit Google X, reports Live Mint.
Waymo is already looking to start a ride-sharing service with Fiat Chrysler Automobiles' minivans, using semi-autonomous technology as early as the end of 2017. The company is also adding specialised sensors to Chrysler vehicles. Waymo's advantage is in its self-driving technology.
"I think we've been really clear that we're not a car company. We're not in the business of making better cars, we're in the business of making better drivers," the Waymo CEO said.
MEET IBT NEWS FROM BELOW CHANNELS