Gold Coast boy, 13, uses toy gun to rob shop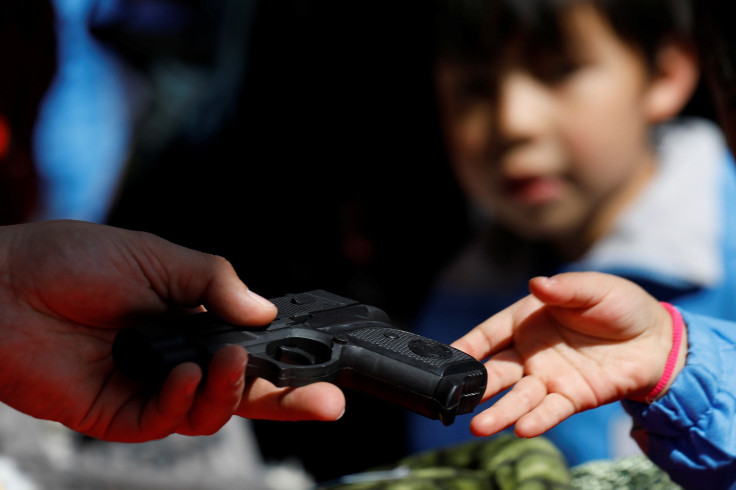 A 13-year-old boy has been charged with armed robbery after allegedly using a toy gun to rob a Gold Coast service station. He entered the 7-Eleven shop in Brygon Creek Drive at Upper Coomera at 6 p.m. on Tuesday, with another teenager waiting outside the shop.
According to police, the boy demanded cigarettes from the attendant. When he was refused, he apparently pulled out a toy gun. A member of the public grabbed him. A fight then broke out, with the boy smashing a glass window.
No one was hurt in the incident. Police came to the scene and arrested the boy with one count of armed robbery and one count of wilful damage. His companion outside the shop was not charged.
He was put in custody and expected to attend Children's Court Brisbane on Wednesday morning. Investigations are ongoing.
The child isn't the only one who thought of using a toy gun to rob an establishment.
In March, a senior citizen was arrested for robbing a bank while armed with a toy gun in the US. Donald Sturton, 70, entered a bank in South Portland, Maine, and threated the employees with a gun he never displayed.
He was able to take a small amount of cash before fleeing to a mall parking lot. Police arrested him shortly after from an accurate description. They had recovered the stolen cash along with the toy gun. He has been charged with robbery.
MEET IBT NEWS FROM BELOW CHANNELS