Global warming could cause Aussie crocs to migrate from northern to southern states
World's leading croc expert disagrees with University of Queensland's findings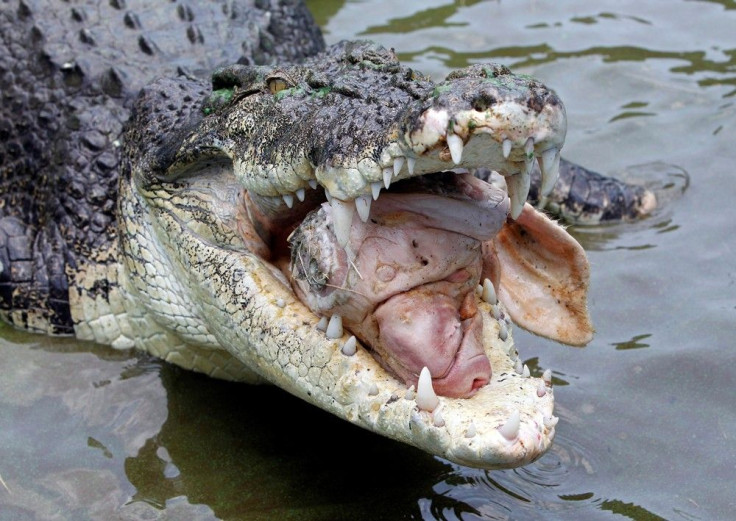 A University of Queensland study found that saltwater crocodiles could not remain in hot water for a long period of time. Because of this, scientists foresee a migration of Australian crocs to southern from northern states.
Professor Craig Franklin of the School of Biological Sciences, one of the team members of scientists from the university, exposed the reptiles to higher water temperature long term. However, the crocs left the water earlier when the temperature went over 31.5 degrees Celsius.
In colder water temperatures, crocodiles often spend up to 11 hours in the water. This diving capacity is vital for the animal to avoid predators, to look for food, sleep, recover and have social interaction with other underwater creatures, explains Essie Rodgers, PhD student at the universityand lead author of the study, published in Conservation Physiology.
As ecothermic animals, environmental temperatures strongly influence the body temperatures of the croc, explains Rodgers. After exposing crocs to three water temperatures – 28C to reflect the current summer water temperature, 31.5C which represents moderate climate warming and 35C as a high climate warming – the team observed the submergence times of the reptiles halved for every 3.5C increase in water temperature.
Franklin adds they were surprised by discover that the croc had not much capacity to make up for water temperature changes. "We thought that crocodiles - like many animals – would adjust to temperature changes so life continues," he says.
At temperatures from the high 30s to low 40s, Rodgers warns the crocs could die. But since air temperature could be hotter than 40C, the water is a critical refuge for the reptile to cool down and avoid dehydration.
However, one animal expert disagrees with the team's findings. Grahame Webb, owner of the Crocodylus Park, says that crocs are very resilient. He cautions the public from doomsday predictions. Webb is the author of a new book, "Wildlife Conservation - In the Belly of the Beast," which summarises his 40 years of experience in wildlife conservation.
The four decades of experience has made him one of the world's leading crocodile experts, including surviving a croc attack in the 1980s when he was studying nests of the animal, trying to find the female in the water when Webb realised it was under his feet. "As I turned around she gave me a whack and a bite to tell me to get away from the nesting area," he recalls.
Contact the writer at feedback@ibtimes.com.au or tell us what you think below
MEET IBT NEWS FROM BELOW CHANNELS